J. J. Keller and National Private Truck Council (NPTC)
J. J. Keller and National Private Truck Council share the mission to help transportation professionals protect drivers and employees, and to operate safely.
Our organizations offer co-sponsored educational webcasts for industry professionals regularly, on topics ranging from regulatory compliance to risk management and more. Please join us for a future topic using the links below, or download a previously presented webcast from the archive.
J. J. Keller is proud to be the exclusive sponsor of the respected NPTC Certified Transportation Professional© (CTP) program. Professionals who earn the CTP designation have demonstrated the ability to understand complex operational and regulatory issues, identify and evaluate potential costs and savings, and develop systems and practices that best meet a company's transportation objectives and needs.
Learn more about the extensive J. J. Keller® resources and solutions for CTP professionals here
---
March 13, 2019 - Best Practices for Hiring and Screening Successful Drivers - 10 AM CST
As the availability of good drivers diminishes, companies are developing drivers from inside their organization, looking at graduates of truck driving schools with no experience, and considering other sources of less experienced drivers. In this webcast we'll look at what companies can do to establish a training and coaching program that develops the skills and knowledge to make a driver successful, improve safety performance, reduce liability, and protect your company's reputation and bottom line—no matter what level of experience you require as a hiring standard.
March 14, 2019 - How to Survive a DOT Audit - 10 AM CST
Hiring a driver is potentially the riskiest decision a carrier can make. The key to offsetting the risk is to have a process that verifies the driver isn't one who will ruin the company. With the driver shortage leading to the temptation to lower hiring standards, it's more important than ever that carriers review their hiring process. In this webcast we'll look at the requirements involved in screening and qualifying a new driver, methods to do it quickly and effectively, and strategies that can be used to keep you from hiring your next problem.
May 8, 2019 - Understanding FMCSA's New IRT Model for Identifying At-Risk Carriers - 10 AM CST
FMCSA is developing a statistical model for estimating a carrier's overall safety using Item Response Theory (IRT). It's similar to the current Behavior Analysis and Safety Improvement Categories (BASICs) methodology, which uses data regarding violations collected from various types of truck and carrier inspections. In an inspection, the IRT model assesses numerous violations and each one is associated with a single BASIC. In this webcast, we'll explore the differences between the two methodologies and their impact on motor carrier safety and operations.
May 9, 2019 - Setting the Record Straight: How to Use the DataQs System to Remove a Non-Fault Crash from Your Record - 10 AM CST
DataQs allow you to request and track a review of Federal and State data issued by FMCSA that you believe is incomplete or incorrect. The system automatically forwards your Request for Data Review (RDR) to the appropriate office for resolution and collects updates and responses for current Requests. In this webcast, you'll learn how to spot items that should be in your data or is incorrect, tactics to successfully file a challenge, and get a detailed explanation of the adjudicated citation policy.
July 17, 2019 - AOBRD to ELD Transition: Auditing ELogs and Understanding the Data - 10 AM CST
In this webcast we'll discuss how a carrier should be auditing electronic logs and taking action on the "other data" that an ELog system is generating. We'll also discuss what a carrier can do when it comes to daily operations, internal auditing, and making sure drivers are not creating false logs or operating unsafely.
July 18, 2019 - Hours-of-Service Update: From Regulatory Changes to Fatigue Management - 10 AM CST
In this webcast, we'll discuss the hours-of-service regulations as they stand today and official action that might be underway to change them. In addition, we'll explore how to correctly deal with unassigned driving time and develop a company policy on use of the FMCSA "personal conveyance" guidance that promotes efficiency, supports safety and protects your company from litigation. We'll also look at other methods used to counter fatigue and where information can be found to help you develop a cohesive fatigue management program.
October 16, 2019 - How to Run a Better Vehicle Maintenance Program - 10 AM CST
In this webcast we'll discuss the regulatory and non-regulatory aspects of developing, implementing, and making adjustments to a systematic maintenance program that allows for safe, compliant, and efficient operation of a fleet's vehicles. We'll also discuss how a well-managed vehicle maintenance program can reduce costs and keep your fleet running safely, smoothly, and within the confines of the regulations.
October 17, 2019 - Are Electronic Safety Systems Right for Your Fleet? - 10 AM CST
With traffic volumes increasing and other drivers becoming more distracted, it's becoming more difficult for your drivers to avoid all accidents. This is where currently-available electronic safety systems can help. In this webcast we'll review electronic safety systems that are available on commercial motor vehicles and the specific types of accidents they can help your drivers avoid.

Learn more now about the National Private Truck Council (NPTC).
---
Related Solutions from J. J. Keller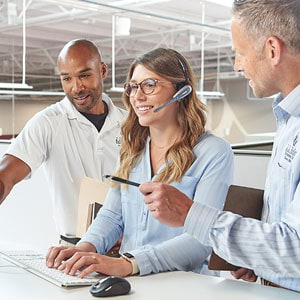 J. J. Keller® Managed Services
We will help you navigate the complexities around the many regulatory responsibilities you hold as an employer related to DOT, OSHA, EPA, DOL and hundreds of state agencies.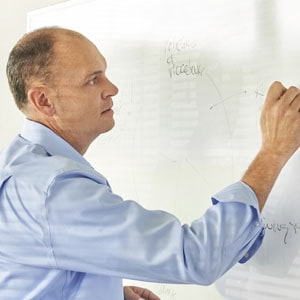 J. J. Keller® Consulting Services
Will help you navigate the complexities around the many regulatory responsibilities you hold as an employer related to DOT, OSHA, EPA, DOL and hundreds of state agencies.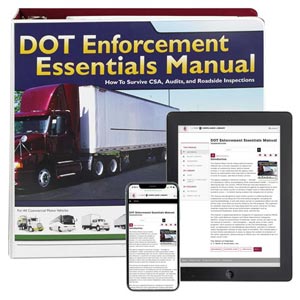 DOT Enforcement Essentials Manual
Your complete guide to surviving CSA, audits and roadside inspections.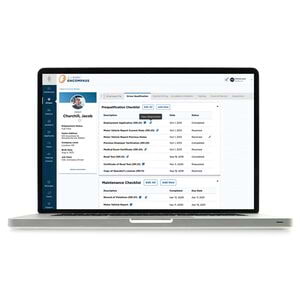 J. J. Keller® Encompass with Elogs Fleet Management System®
Partner with J. J. Keller® Managed Services to relieve your organization of time-consuming compliance management and recordkeeping for your drivers, vehicles and employees.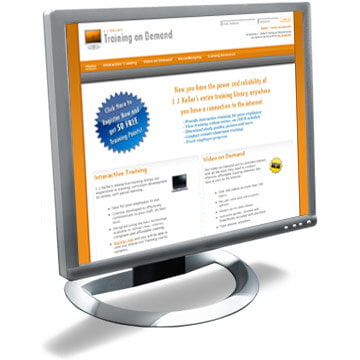 J. J. Keller® Training on Demand
Prepare your drivers for roadside inspections. Online preview available.