J. J. Keller® Consulting Services
Rely on our Consulting Services team to help protect your company, reduce your risk, and improve your safety & compliance.
Partner with J. J. Keller® Consulting Services to help you navigate the complexities around the many regulatory responsibilities you hold as an employer related to DOT, OSHA, EPA, DOL and hundreds of state agencies.
Find out what precautions our consultants are taking to help you provide safe workplaces for your employees. Learn more now!
Practice Areas
We'll keep your employees safe, protect your brand, and make regulations manageable. Learn more today by filling out this form or by calling 833-708-4633!
Services We Offer
Audits
Regulatory mock audits for DOT, OSHA and DOL compliance can help you prepare your operation for an actual government audit, and protect you in the event of litigation. We frequently help organizations respond to audit assessments and abate assessed fines.
Assessments
We conduct a thorough assessment of your company's policies, procedures, roles and responsibilities and offer recommendations for meaningful action and best practices.
Program Management
Ongoing compliance program management provides the most significant value to clients, combing the best of J. J. Keller and tailored to our client's unique needs.
Policies & Procedures
Solidify your compliance program with well-defined policies and procedures. Your Consultant will provide guidance and help in writing, maintaining and enforcing compliant policies and procedures.
Training
Driver and employee training delivered by experienced professionals. Your Consultant can create custom curriculum utilizing the vast J. J. Keller resources to meet your specific training requirements.
Government Reporting
With our specialized knowledge of government requirements, we can help with required reporting including OSHA 300 log, CSA reporting, DataQ challenges, I9, Tier II and more.
Find out how J. J. Keller can help you meet your compliance goals.
Our Philosophy
We put our 65 years of industry experience and 17,000+ products & services at your disposal to help you:
Reduce accidents and liability
Improve CSA scores
Control insurance premiums
Benchmark best-in-class fleets
Lower workers' comp costs
Avoid costly violations
Adopt industry best practices
Ensure regulatory compliance
Prevent negative brand exposure
Leverage industry knowledge and experience
J. J. Keller's Systemic Approach to Safety & Compliance Management: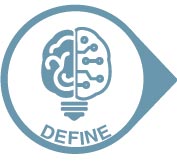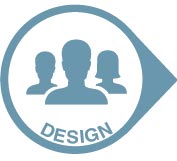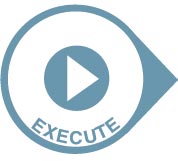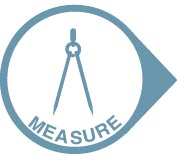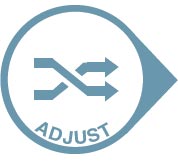 Our programs are based on a proven management methodology that creates effective controls for your organization, helping you achieve best-in-class safety and compliance results.
Call us toll free at 833-708-4633 for a no-obligation discussion. Or, if you prefer, fill out this form and we'll be in touch with you soon!
Why Choose J. J. Keller?
Ongoing client programs – designed specifically for your situation – enable us to provide significant value for improving compliance and helping to implement best practices. You can rely on our expertise in regulations enforced by DOT, OSHA, EPA, DOL and hundreds of state agencies.
Regulatory Expertise
J. J. Keller's knowledgeable safety consultants, combined with our vast product selection, are why clients exclusively rely on us to help them with all things safety or regulatory related. By working with us, you tap into an entire network of J. J. Keller specialists who will provide accurate information you can depend on.
More than 70 in-house regulatory subject-matter experts monitor regulations, provide interpretations, write and publish articles, and answer hundreds of compliance questions every day.
Recognized leader in regulatory compliance help.
Specialized Knowledge in:

USDOT (FMCSA/State DOT)
Hazardous Materials (PHMSA/TDG)
Transport Canada (MVS)
OSHA (Federal & State)
EPA (Federal, State & Local)
USDOL (FLSA, FMLA, SCA, DBA)
Dedicated Associates
Clients work side-by-side with our regulatory compliance experts, who deliver services and solutions that minimize the clients specific risk areas.
400+ years of combined safety & regulatory experience
Located nationwide
Deep regulatory knowledge and real-world industry experience
Long-Term Safety Compliance
Our programs with clients span the course of many months—and sometimes years—which enables us to provide significant value over typical short-term, transactional services. Our consultants truly become an integral part your safety program.
150+ long-term clients who rely on us to help them develop and improve their safety and compliance results
97.7% of clients say J. J. Keller Consulting Services positively impacts their organization
47% Compliance Safety Accountability score improvement
Reduction of injuries and worker's compensation costs
Recognized as a Fastest Growing Consulting Firm by ALM's Consulting Magazine — inaugural winner and consecutive year winner.
Find out how J. J. Keller can help you meet your compliance goals.
Testimonials
The main reason why we chose J. J. Keller was their 60+ years in the industry and the experience. We have significant amount of proof that you guys are the subject-matters experts with the DOT. Some of the mock DOT audits, resources and training capabilities were available to all of our communities very quickly. J. J. Keller is really a one-stop shop for everything.
The consultants arrived in a timely manner, conducted the audits in a professional way, worked well with our staff and were able to condense the information they gathered into reports that were well put together and easy to understand. We are not experts in this area and relied heavily on our consultants.
One thing I would recommend for new clients is to focus on the DOT mock audits, so you know what to focus on to pass a DOT audit. These are really helpful to identify where your gaps are and what you need to focus on improving, so you can be prepared to pass a DOT inspection.
The first thing our consultant did was an audit of our systems and plant to identify any gaps. Our consultant put together a binder so there is a monthly approach to training, events and safety committee meetings. It basically breaks the regulatory requirements down over twelve months and gives you a plan to get it done.
You're helping us put together a management system frame-work; as well as fill in the gaps on any policies or procedures we may be missing internally. The outcome has been a number of solid wins for us. Not only have we continued to decrease injuries, we've cut our worker compensation expense by about 40%, we've improved our OSHA rates and we've improved our EMR dramatically. You guys have been a pretty strong partner in reaching those goals.
We'll keep your employees safe, protect your brand, and make regulations manageable. Learn more today by filling out this form or by calling 833-708-4633!
I'd like to learn more!
Talk with a compliance specialist today at: 833-708-4633 or fill out the form and we'll get in contact with you.