Reminder: FMCSA compliance deadline for ELDs set for December 17
Posted December 9, 2019
The electronic logging device (ELD) deadline for all motor carriers and drivers subject to the Federal Motor Carrier Safety Administration (FMCSA) rule is rapidly approaching.
Starting December 17, 2019, all grandfathered automatic onboard recording devices (AOBRDs) will no longer be allowed under Federal Motor Carrier Safety Regulations as a substitute for an ELD. For drivers still using AOBRDs, the ELDs must be installed and fully operational by the December 17 date or drivers and carriers could face compliance concerns.
FMCSA officials have stated that no extensions or exceptions will be granted in advance of the deadline. The Commercial Vehicle Safety Alliance (CVSA) also has said that inspectors will not grant a "soft enforcement" grace period.
No grace period means immediate compliance issues for drivers should they not have a registered, compliant ELD installed. A driver who does not possess an ELD is considered to have no record-of-duty status.
With no record-of-duty status, property-carrying drivers are declared out of service for 10 hours. Passenger-carrying drivers without it will be placed out of service for eight hours.
This article was written by Dave Lubach of J. J. Keller & Associates, Inc.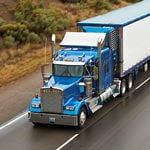 Looking for more on transportation safety?
Get the information and products you need to stay on top of industry changes and comply with regs.