Motor carriers, drivers, and service agents are not affected by recent Clearinghouse final rule
Posted December 16, 2019
A new rulemaking on the CDL Drug and Alcohol Clearinghouse, published December 13, 2019, will not impact the launch of the database. Motor carriers, drivers, and service agents must carry out their assigned clearinghouse roles as planned on January 6, 2020.
Instead, the recent rule only affects state driver licensing agencies (SDLAs). SDLAs now have until January 6, 2023, to request and act upon data from the clearinghouse. However, state agencies have the option of voluntarily requesting clearinghouse information beginning on January 6, 2020.
Why an extension for the states?
The extension allows the Federal Motor Carrier Safety Administration (FMCSA) the necessary time to:
Publish a rulemaking to address how state agencies are to use the information provided by the clearinghouse; and
Develop the information technology platform that states would use to request and receive data.
Other requirements are still on track
All other requirements for the clearinghouse are still scheduled for January 6, 2020.
Employers and service agents must report information to the clearinghouse related to FMCSA drug and alcohol testing program violations (49 CFR Part 382) occurring on or after January 6, 2020, including:
Positive drugs or alcohol tests;
Actual knowledge of a drug or alcohol use;
Refusals to take a required drug or alcohol test;
Completed substance abuse professional evaluations and prescribed treatment;
Negative return-to-duty tests; and
Completion of the follow-up testing programs.
In addition, motor carrier employers must query the repository to investigate drivers applying for or currently in an FMCSA safety-sensitive position. Drivers must consent to the query before an employer is provided with the results of the queries. Information provided through the queries assists motor carriers in learning of unresolved DOT testing violations.
This article was written by Kathy Close of J. J. Keller & Associates, Inc.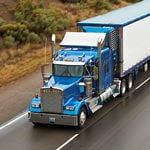 Looking for more on transportation safety?
Get the information and products you need to stay on top of industry changes and comply with regs.