OSHA drones: Coming to a worksite near you?
Posted December 17, 2018
It sounds like a bad dream for a safety professional: an OSHA inspector launching a drone over top your jobsite or building, looking for hazards and violations. Perhaps workers on the roof, forklift operators in the yard, cell tower workers on a mountain – an OSHA inspector could see it all without even stepping foot on your property.
It's not as far-fetched as it may sound.
OSHA has authorized the use of drones by certain inspectors to collect evidence during inspections in certain workplace settings.
But before you panic, currently, OSHA inspectors are only allowed to use drones for enforcement purposes in areas that are inaccessible or pose a safety risk to inspection personnel.
The other caveat? OSHA must obtain express consent from the employer prior to using a drone on an inspection. In addition, personnel on site must be notified of the aerial inspection prior to the drone's launching.
So, for now, most employers can breathe a sigh of relief when it comes to drone inspections. But, it is something that employers should keep on their radar, in case OSHA decides to expand the usage of this technology. Certainly, any covert usage over an employer's worksite could bring up many constitutional issues, but as technology advances, and drones become more commonplace, employers may want to incorporate the issue into their OSHA inspection procedures.
This article was written by Travis Rhoden of J. J. Keller & Associates, Inc.
---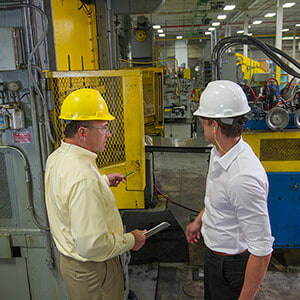 J. J. Keller® OSHA Compliance Assessment will provide you with a dedicated consultant to identify any areas of non-compliance and risk exposure.
---
J. J. Keller's FREE Workplace SafetyClicks™ email newsletter brings quick-read workplace safety and compliance news right to your email box.