ELD exemption for livestock, insect transporters extended
Posted December 17, 2018
A statutory exemption from electronic logging devices (ELDs) for transporters of livestock and insects will remain in place until further notice, the Federal Motor Carrier Safety Administration (FMCSA) announced.
The exemption was originally due to expire at the end of the government's fiscal year, September 30, 2018. Congress then extended it through December 7, 2018, and recently extended it again through December 21, 2018.
The delays give Congress time to develop a longer-term funding package for the Department of Transportation and to decide whether to make the ELD exemption permanent. Extensions are often granted as Congress routinely passes short-term spending packages to keep government agencies funded.
The term "livestock" includes cattle, elk, reindeer, bison, horses, deer, sheep, goats, swine, poultry, fish used for food, and other animals that are part of a foundation herd.
When most long-haul interstate motor carriers were required to start using ELDs in place of paper logs on December 18, 2017, the FMCSA temporarily waived the requirement for drivers transporting livestock. Congress then stepped in and exempted livestock and insect haulers through legislation.
---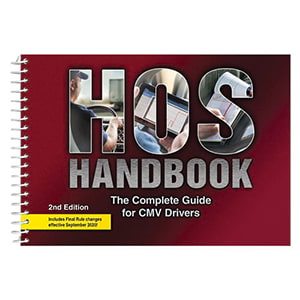 J. J. Keller's HOS Handbook: The Complete Guide for CMV Drivers - 2nd Edition provides the who, what, when, where, why, and how-to of Hours of Service for drivers.
---
J. J. Keller's FREE Transportation SafetyClicks™ email newsletter brings quick-read safety and compliance news right to your email box.