Trucking executives sentenced in federal court
Posted December 4, 2017
The senior officers of a trucking company based out of Mount Crawford, Virginia, were sentenced in United States District Court for the Western District of Virginia in Harrisonburg for conspiring to commit federal crimes. The company had formerly hauled United States mail.
The motor carrier and its holding company were jointly sentenced by the court to:
Forfeit to the government $2,000,000 of fraudulently obtained proceeds;
Pay approximately $1,000,000 in restitution to drivers who were defrauded of their pay;
To serve three years of corporate probation; and
Pay a fine of $250,000 to the government.
The company's President and Vice President were each sentenced to serve six months of home confinement followed by two years of supervised release. The Chief Operations Officer and Chief Financial Officer were each sentenced to serve three months of home confinement followed by two years of supervised release.
Details of the case
The company pled guilty to conspiracy to commit wire fraud. The company knowingly and willfully defrauded its driver employees of almost $1,000,000 of pay. The company caused its driver employees to falsify their time sheets so that fewer hours were reported than were actually worked. This is a direct violation of the Fair Labor Standards Act and the McNamara-O'Hara Service Contract Act.
The company admitted to conspiracy to falsify safety records and pay records. In an attempt to obstruct the government's investigation, the company falsely reported on-duty hours on the records of duty status and driver time sheets.
Evidence presented during the sentencing hearings indicated the conspirators created routes that were grossly illegal. Company drivers were instructed to take routes that were so long that they barely got any sleep between trips for weeks at a time over a course of years.
Drivers became so fatigued that they could hardly stay awake. On a number of occasions, the defendant's drivers were so fatigued that they barely avoided crashes when they momentarily fell asleep while driving trucks on public highways. One driver was so fatigued that he took drugs ("Bath Salts") every few hours to stay awake. After three months of taking drugs, the driver found during one of his trips that he could no longer physically drive a truck and had to call for a medical rescue.
---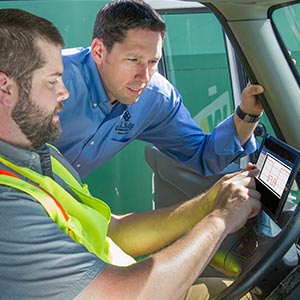 J. J. Keller® DOT Compliance & Safety Program Management Service provides a dedicated consultant who works with you to improve fleet compliance and safety.
---
J. J. Keller's FREE Transportation SafetyClicks™ email newsletter brings quick-read safety and compliance news right to your email box.