Drug testing changes coming January 1, 2018
Posted December 27, 2017
Effective January 1, 2018, several drug testing procedures in 49 CFR Part 40 are changing. One change concerns the drugs that are tested for. The previous category of "opiate metabolites" was renamed to "opioids" to more accurately describe the group, due to the addition of four new opioids to the DOT drug panel. The four opioids being added are hydrocodone, hydromorphone, oxymorphone, and oxycodone.
Another change deals with prescription drugs. When a prohibited drug is found in a DOT urine specimen, the medical review officer (MRO) will verify whether it was legally prescribed. If it was, the test is reported to the employer as a negative. However, effective January 1, 2018, the MRO is authorized to question the use of the medication, despite the negative result, if he or she believes there is a medical qualification issue or safety risk.
The MRO will discuss the concerns with the driver. The driver will be told that he or she has five days from the date of the reported negative result to contact the prescribing physician about getting another medication that mitigates the concerns.
If the five days expire or no alternatives are made available, the MRO must report the possible medical disqualification (see Section 40.327) to all entities that are applicable to the situation, including the driver's medical examiner and the employer.
This article was written by Betty Weiland of J. J. Keller & Associates, Inc.
Originally published in the J. J. Keller® Compliance Focus Newsletter
---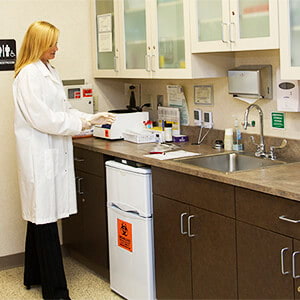 J. J. Keller's DOT Drug & Alcohol Program Management Service gives you the peace of mind that comes from knowing the job is being done right by an industry leader in compliance management.
---
J. J. Keller's FREE Transportation SafetyClicks™ email newsletter brings quick-read safety and compliance news right to your email box.