Computer programming, fabricating among jobs requiring little personal interaction
Posted December 8, 2017
The Bureau of Labor Statistics (BLS) recently analyzed the amount of human contact involved in jobs that involve little interaction with others throughout the workday. Using data from the 2017 Occupational Requirements Survey, the BLS highlighted the types of jobs that required communicating with regular contacts more than once per day but less than once per hour, and communicating with other contacts no more than once per day (or never).
Regular contacts include coworkers, supervisors, clients, customers, or students who are seen on a regular basis. "Other" contacts include people with whom the worker has no regular working relationship, such as the public.
According to the BLS, assemblers and fabricators have little to no contact with others during the work day (98.8 percent of jobs). Among computer programmers, 62 percent of jobs in 2017 involved communicating with regular contacts less than once an hour but more than once a workday. They communicated with other contacts no more than once per day (or never) in 68.1 percent of jobs.
The BLS conducts the Occupational Requirements Survey to collect data about the requirements of work in the U.S. The survey collects information from establishments about the physical demands, environmental conditions, education and training, and mental requirements in the workplace.
---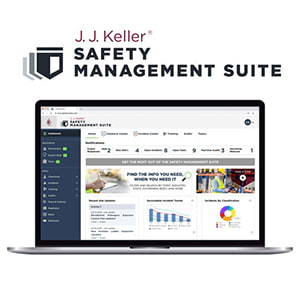 The J. J. Keller® Safety Management Suite, formerly KellerOnline®, provides safety professionals with the tools and applications to help drive performance, reduce risk, and ensure compliance.
---
J. J. Keller's FREE Workplace SafetyClicks™ email newsletter brings quick-read workplace safety and compliance news right to your email box.