Freight shipments increase in October 2015, according to BTS
Posted December 11, 2015
The Freight Transportation Services Index (TSI), which is based on the amount of freight carried by the for-hire transportation industry, rose 0.4 percent in October from September, rising after one month of decline, according to the U.S. Department of Transportation's Bureau of Transportation Statistics' (BTS).
The October 2015 index level (123.2) was 30.1 percent above the April 2009 low during the most recent recession.
The level of freight shipments in October measured by the Freight TSI (123.2) was 0.2 percent below the all-time high level of 123.5 in November 2014. BTS' TSI records begin in 2000.
The September index was revised to 122.7 from 123.4 in last month's release. Monthly numbers for June through August were revised down slightly.
The Freight TSI measures the month-to-month changes in freight shipments by mode of transportation in tons and ton-miles, which are combined into one index. The index measures the output of the for-hire freight transportation industry and consists of data from for-hire trucking, rail, inland waterways, pipelines and air freight.
Analysis
The Freight TSI increase was narrower in terms of modes than it has been in many previous months — trucking, waterborne and pipeline showed gains, while rail carload, rail intermodal and air freight decreased. Similarly, the increase took place against a background of mixed indicators for the general economy — personal income increased, employment increased substantially, while housing starts, the Federal Reserve Board Industrial Production index and the ISM Manufacturing Index declined, indicating slower growth.
Trend
Since hitting a peak in November 2014, the Freight TSI has not had two consecutive months of either growth or decline. October was no exception, as the index increased by 0.4 percent, leaving it only 0.1 percent above its August level. After alternating increases and decreases for the last 11 months, the October TSI was 0.2 percent below the November 2014 high point. The index remains high compared to earlier years however, and has increased by 30.1 percent since its low of 94.7 in April 2009. For additional historical data, go to TSI data.
---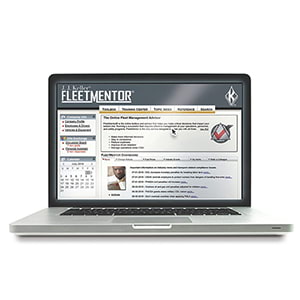 J. J. Keller's FleetMentor® is the online toolbox and advisor that will help you cover all areas of the CSA 2010 BASICs.
---
J. J. Keller's FREE Transportation SafetyClicks™ email newsletter brings quick-read safety and compliance news right to your email box.
Sign up to receive Transportation SafetyClicks™.