PHMSA adopts miscellaneous petitions
Posted November 25, 2020
On November 25, 2020, the Pipeline and Hazardous Materials Safety Administration (PHMSA) published final rule HM-219C, amending the Hazardous Materials Regulations in response to 24 petitions for rulemaking submitted by the regulated community between February 2015 and March 2018. HM-219C updates, clarifies, or provides relief from various regulatory requirements without adversely affecting safety.
Voluntary compliance for HM-219C will begin on December 28, 2020, with mandatory compliance beginning on November 26, 2021. In part, the updates to the hazardous materials regulations includes:
Harmonizing availability of limited quantity shipping exceptions for more than 100 entries for corrosive materials in the Hazardous Materials Table.
Revising § 172.302(b)(2) to allow a minimum height of 12 mm (0.47 inches) for a proper shipping name marked on a portable tank with a capacity of less than 3,785 L (1,000 gallons).
Revising § 173.28(c)(1)(i) to allow for regulatory flexibility for cleaning metal drums for reuse and clarifying the existing cleaning standard.
Revising § 173.5b to allow for the continued use of portable and mobile refrigerator systems placed into service prior to 1991 that are rated to a minimum service pressure of 250 pounds per square inch (psig). Incorporating by reference updated editions of multiple Compressed Gas Association (CGA) publications into § 171.7.
Removing the reference to special provision 103 in § 172.101 from Column (7) for four HMT entries.
Revising § 173.308(d)(3) to harmonize with the International Maritime Dangerous Goods (IMDG) Code by removing the requirement for a closed transport container to have the warning mark "WARNING – MAY CONTAIN EXPLOSIVE MIXTURES WITH AIR – KEEP IGNITION SOURCES AWAY WHEN OPENING" when transporting lighters.
Revising § 173.31 to prohibit the use of certain rail tank cars for the transportation of PIH materials after December 31, 2027.
Revising § 172.101(c) to clarify that the word "stabilized" must be included as part of the proper shipping name when stabilization is required for transportation.
Incorporating by reference the January 1, 2018, edition of the American Pyrotechnics Association (APA) Standard 87-1 A, B, C, "Standard for Construction and Approval for Transportation of Fireworks, Novelties, and Theatrical Pyrotechnics," replacing the December 1, 2001 edition into § 171.7.
This article was written by Michael Atkinson of J. J. Keller & Associates, Inc.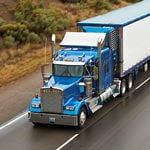 Looking for more on transportation safety?
Get the information and products you need to stay on top of industry changes and comply with regs.