HHS change may bring saliva drug testing to DOT rules
Posted November 4, 2019
A change in the guidelines for drug testing regulations will likely open the door to allow saliva drug testing as part of the DOT drug and alcohol testing program.
The Department of Health and Human Services (HHS) announced the establishment of scientific and technical guidelines to include oral fluid specimens in the Mandatory Guidelines for Federal Workplace Drug Testing Programs.
Under federal law, the DOT is required to follow the Guidelines as part of its drug testing programs. DOT testing procedures are outlined in 49 CFR Part 40. As a result, the revisions to HHS's testing procedures will likely result in changes to Part 40.
All DOT modes that are subject to DOT testing, including the Federal Motor Carrier Safety Administration, must use Part 40 procedures to test safety-sensitive positions. As a result, any changes to Part 40, allowing saliva drug testing in addition to urine testing, will affect motor carriers and their CDL drivers.
The new guidelines are scheduled to take effect January 1, 2020.
This article was written by Dave Lubach of J. J. Keller & Associates, Inc.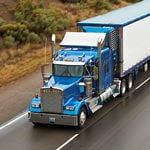 Looking for more on transportation safety?
Get the information and products you need to stay on top of industry changes and comply with regs.