Wisconsin mill racks up millions in fines over fatal explosion
Posted November 27, 2017
OSHA proposed $1,837,961 in fines against a Wisconsin company following a May 31, 2017, explosion at its Cambria, WI, mill that killed five workers and injured 12 others, including a 21-year-old worker who lost both legs in the incident.
According to OSHA, the explosion likely resulted from the facility's failures to correct the leakage and accumulation of highly combustible grain dust and properly maintain equipment to control ignition sources. The Agency cited the facility with 14 willful and 5 serious citations, including 8 willful per-instance egregious citations. In addition, OSHA placed the company in its Severe Violator Enforcement Program (SVEP).
OSHA said the egregious willful citations were issued for violating the Agency's Grain Handling standard by failing to perform required maintenance on operating equipment and implementing a housekeeping program to control dust accumulations. Willful citations were issued for failing to shut down ignition sources, prevent static electricity discharge, provide adequate personal protective equipment to employees, correct malfunctioning dust collection systems, maintain equipment safety controls, and have an emergency alarm system. Other citations include hazards associated with fires and explosions, and the lack of employee training.
The company has 15 business days from the time it receives the citations and penalties to comply, request an informal conference with OSHA's area director, or contest the findings before the independent Occupational Safety and Health Review Commission.
---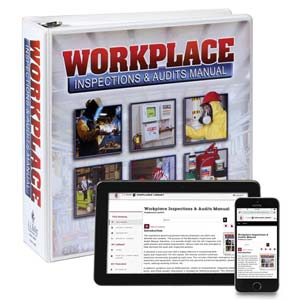 J. J. Keller's Workplace Inspections & Audits Manual offers the information you need to find and correct potential OSHA violations.
---
J. J. Keller's FREE Workplace SafetyClicks™ email newsletter brings quick-read workplace safety and compliance news right to your email box.