NTSB wants FMCSA to get tough on unsafe carriers
Posted November 16, 2017
A fatal crash involving a fatigued motorcoach driver is evidence that the Federal Motor Carrier Safety Administration (FMCSA) must be more aggressive in keeping unsafe carriers off American roadways, according to National Transportation Safety Board (NTSB) Chairman Robert L. Sumwalt.
A recent NTSB crash investigation showed that a sleep-deprived motorcoach driver caused an early morning crash that killed four of the 24 passengers. The surviving passengers received serious-to-minor injuries, and the driver suffered serious injuries. According to the report, the motorcoach drifted out of its travel lanes, striking a barrier system and a highway signpost shortly after 3 a.m., August 2, 2016, near Livingston, California. The crash forces resulted in the signpost entering the passenger compartment and tearing through almost the entire length of the vehicle.
Investigators determined the driver was in a state of "acute sleep loss" at the time of the crash. He had approximately five hours of sleep in the 40 hours preceding the crash. There was no evidence (e.g., tire marks) to indicate the driver took any action to avoid the barrier once the vehicle departed from its travel lane.
The company involved with the crash — based on FMCSA records — failed eight of 29 federal vehicle inspections in just under two years. Its out-of-service rate is 38 percent, almost five times greater than the national average of eight percent.
NTSB believes the carrier's inadequate safety practices and FMCSA's lack of oversight contributed to the crash. NTBS calls on the FMCSA to change its motor carrier safety rating process. It wants to see unsafe carriers either mitigate risks or be placed out of service.
---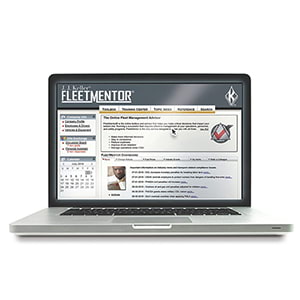 J. J. Keller® FleetMentor® is the online toolbox and advisor that will help you cover all areas of the CSA BASICs.
---
J. J. Keller's FREE Transportation SafetyClicks™ email newsletter brings quick-read safety and compliance news right to your email box.