Top 3 Clearinghouse FAQs
Posted October 21, 2019
The CDL Drug and Alcohol Clearinghouse will launch January 6, 2020. Motor carriers, drivers, and service agents all have roles that must be carried out for the clearinghouse to function as it should.
Information relating to a driver's DOT testing history is provided to the database by motor carriers, medical review officers, substance abuse professionals, and designated consortium/third-party administrators. The data provided by these parties assists motor carriers in learning of unresolved DOT testing violations.
Following are the top three frequently asked questions submitted to J. J. Keller & Associates, Inc. on the clearinghouse requirements:
1. What driver information must a motor carrier submit to the clearinghouse?
Motor carriers, or their designated third-party administrator, must report:
Alcohol testing violations, including an alcohol concentration of 0.04 BAC or greater and refusals to test;
Certain drug-testing scenarios where the employer makes the refusal to test determination;
Actual knowledge, including:

A DUI in a commercial motor vehicle;
A driver's admission;
The motor carrier's observation; and
Information obtained from former employers via the inquiry into DOT testing.

Specific milestones in the SAP program, including:

A negative drug and/or alcohol return-to-duty test; and
Successful completion of all follow-up tests.
2. When must motor carriers perform clearinghouse queries of CDL drivers?
Motor carriers must ensure applicants and current drivers do not have any outstanding DOT drug and/or alcohol testing violations or return-to-duty steps. The motor carrier is called upon to request:
Pre-employment queries. Motor carriers must perform a full query as a part of the pre-employment process on new hires and those transferring into a safety-sensitive position under Part 382.
Annual queries. Motor carriers must perform an annual query on existing drivers in safety-sensitive positions under Part 382. This query is limited.
A full query includes detailed information on the violation and any completed steps in the return-to-duty process.
The limited query simply alerts a motor carrier whether the driver has information in the database. If the limited query reveals data in the clearinghouse, the employer must request a full query to gain details.
3. What type of consent must drivers provide for queries? Who needs a portal account?
A motor carrier must have permission to request a driver's DOT drug and alcohol history. The medium for consent differs based on the type of report.
Consent is based on query type:
Limited query. Drivers must sign a general consent of the motor carrier's making outside of the clearinghouse. Motor carriers may ask drivers to sign a consent that will work for more than one year, provided the release has an end date. The end date could be a simple statement that the consent is valid through course of employment.
Full query. Due to the sensitive nature of the full query, the driver must have a portal account to electronically provide authorization for each full query request.
As a result, all applicants need a portal account, while existing drivers would only need one if a full query is necessary.
If a driver refuses to give permission to access his or her clearinghouse record (limited or full query), he or she cannot perform a safety-sensitive function.
This article was written by Kathy Close of J. J. Keller & Associates, Inc.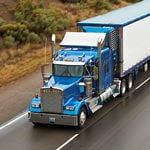 Looking for more on transportation safety?
Get the information and products you need to stay on top of industry changes and comply with regs.