FMCSA seeks comments on California meal and rest-break rules
Posted October 3, 2018
The Federal Motor Carrier Safety Administration (FMCSA) is requesting comments on a petition submitted by the American Trucking Associations requesting a determination that California's meal and rest break rules obstruct interstate commerce and therefore must be repealed.
The FMCSA is seeking comments to determine what effect, if any, the California law may have on interstate commerce.
The Pipeline and Hazardous Materials Safety Administration in September approved the petition from the National Tank Truck Carriers to declare that commercial motor vehicles transporting hazardous materials were exempt from the meal-and-rest rule.
The California rule states that employees take a 30-minute meal break after five hours of work and a second 30-minute meal period after 10 hours of work. Employees are also entitled to a 10-minute rest period for every four hours worked.
Comments on the topic must be received by October 29, 2018. Comments can be submitted at the Federal eRulemaking Portal under federal docket number FMCSA-2018-0304.
---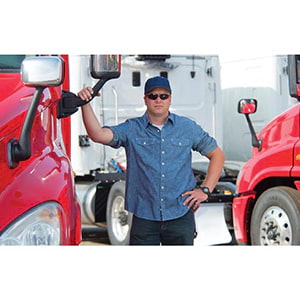 Help your drivers know how to comply with current hours of service rules with J. J. Keller's Hours of Service Training courses.
---
J. J. Keller's FREE Transportation SafetyClicks™ email newsletter brings quick-read safety and compliance news right to your email box.