EPA releases 2018 Fall Unified Agenda
Posted October 22, 2018
On October 17, EPA released its 2018 Fall Unified Agenda of Regulatory and Deregulatory Actions. The semi-annual Agenda provides an advanced showing of upcoming federal regulatory actions.
A few of EPA's noteworthy listings for upcoming rulemakings include the following:
| Rule | Purpose | Timetable |
| --- | --- | --- |
| Revised Definition of "Waters of the United States" | To reevaluate and revise the definition of "waters of the United States." | Proposed rule: 10/2018 |
| National Primary Drinking Water Regulations for Lead and Copper | To strengthen public health protections from lead exposures from leaded plumbing materials. | Proposed rule: 2/2019 |
| Accidental Release Prevention Requirements: Risk Management Programs Under the Clean Air Act; Reconsideration of Amendments | To finalize amendments to the Risk Management Program. | Final rule: 1/2019 |
| Management Standards for Hazardous Waste Pharmaceuticals | To improve the management and disposal of hazardous waste pharmaceuticals and clarify regulations for reverse distribution. | Final rule: 10/2018 |
| Increasing Recycling: Adding Aerosol Cans to the Universal Waste Regulations | To add aerosol cans to the list of federally regulated universal wastes. | Final rule: 9/2019 |
| The Safer Affordable Fuel-Efficient (SAFE) Vehicles Rule for Model Years 2021-2026 Passenger Cars and Light Trucks | To amend the Corporate Average Fuel Economy (CAFE) and tailpipe carbon dioxide emissions standards for passenger cars and light trucks and establish new standards, all covering model years 2021 through 2026. | Final rule: 3/2019 |
| Repeal of Carbon Pollution Emission Guidelines for Existing Stationary Sources: Electric Utility Generating Units | To withdraw the Clean Power Plan on grounds that it exceeds the statutory authority provided under section 111 of the Clean Air Act. | Final rule: 3/2019 |
| Review of Dust-Lead Hazard Standards and the Definition of Lead-Based Paint | To update regulatory dust-lead hazard standards for target housing and Child Occupied Facilities, and the definition of lead-based paint for non-target housing. | Final rule: 6/2019 |
---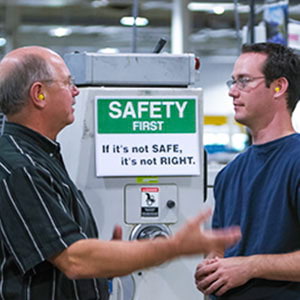 J. J. Keller® Environmental, Health & Safety Compliance Monitoring Service provides ongoing, third-party validation of EH&S compliance, environmental safety, and conformance with EPA regulations.
---
J. J. Keller's FREE Workplace SafetyClicks™ email newsletter brings quick-read workplace safety and compliance news right to your email box.