OSHA fact sheet explains when to use shipyard competent person vs. certified marine chemist
Posted October 11, 2017
A new OSHA fact sheet helps employers in evaluating their shipyard competent person programs. These programs help to mitigate potential worker exposures to dangerous atmospheres, especially when working in or around confined and/or enclosed spaces aboard vessels.
OSHA's regulations at 29 CFR 1915 require atmospheric testing before allowing work in confined spaces to determine oxygen content, flammability, and toxicity of the space. A shipyard competent person (SCP) and/or a National Fire Protection Agency-certified Marine Chemist (CMC) must be employed to determine whether a space is safe for workers and recommend the appropriate protective measures to implement.
While employers can use the new document to evaluate the adequacy of their shipyard competent person programs, others in the shipyard community, such as subcontractors and inspectors, may also find the information useful.
The fact sheet outlines the differences in education and training between an SCP and a CMC. According to OSHA, there are cases where atmospheric conditions present in the shipyard cannot be adequately evaluated by a person trained only to the SCP level, but require the expertise of a CMC. When this happens, the CMC and SCP collaborate to protect workers from exposure to hazardous atmospheric conditions during shipyard employment work.
Finally, the fact sheet provides a checklist for assessing shipyard competent person programs, including the following checklist sections:
Training;
Testing equipment;
General knowledge; and
Recordkeeping.
Find "Evaluating Shipyard Competent Person Programs" on OSHA's publications website.
---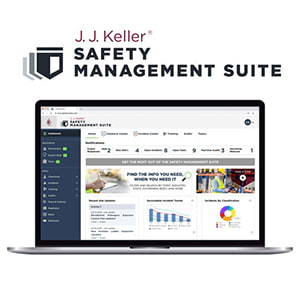 The J. J. Keller® Safety Management Suite, formerly KellerOnline®, provides safety professionals with the tools and applications to help drive performance, reduce risk, and ensure compliance.
---
J. J. Keller's FREE Workplace SafetyClicks™ email newsletter brings quick-read workplace safety and compliance news right to your email box.