Cal/OSHA urges employers and at-risk workers to protect themselves from hepatitis A
Posted October 16, 2017
In response to recent outbreaks of hepatitis A reported in San Diego, Santa Cruz, and Los Angeles counties, Cal/OSHA is encouraging employers and workers at risk of exposure to the hepatitis A virus to take preventative measures.
Hepatitis A is a communicable disease of the liver that is usually passed from person to person. Symptoms of the disease range from mild to severe, including fatigue, low appetite, stomach pain, nausea, and jaundice. In severe cases, the disease can be fatal.
Exposures to the hepatitis A virus can result from contacting objects, food, or drinks contaminated by an infected person. Cal/OSHA says that in outbreak locations, workers face an increased risk of exposures to hepatitis A if they have direct contact with homeless persons or illicit drug users. Workplace settings with increased risk of exposure to the disease include:
Healthcare and laboratories;
Public safety and emergency medical services;
Sanitation and janitorial services; and
Homeless services and substance use treatment facilities.
Cal/OSHA recommends employers maintain a clean and sanitary workplace and provide proper handwashing facilities and protective equipment to workers. Further, employers should offer training to at-risk workers in outbreak locations on hepatitis A transmission and disease prevention.
The Agency also urges employers and at-risk workers to review the Protecting Workers from Hepatitis A webpage for more resources and information on preventing the spread of the disease.
---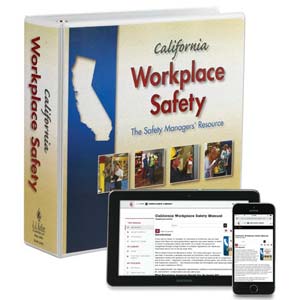 J. J. Keller's California Workplace Safety: The Safety Managers' Resource provides guidance and tools to help comply with Cal/OSHA's most scrutinized regulatory requirements.
---
J. J. Keller's FREE Workplace SafetyClicks™ email newsletter brings quick-read workplace safety and compliance news right to your email box.