Hazardous material transport prompts change to California rule
Posted September 24, 2018
The Pipeline and Hazardous Materials Safety Administration (PHMSA) ruled on a petition submitted by the National Tank Truck Carriers, Inc. (NTTC) to preempt California's meal and rest break requirements for all drivers of commercial motor vehicles (CMVs) transporting hazardous materials.
PHMSA ruled that the meal and rest break requirements create unnecessary delays in the transportation of hazardous materials. In addition, PHMSA said that California's rules create compliance incompatibilities with respect to operators carrying explosive materials because it is not possible to simultaneously comply with the off-duty requirement of the California rule and federal safety requirements.
Under California requirements, an employee is entitled to a 30-minute meal period after five hours of work and a second 30-minute meal period after 10 hours of work. Generally, the employee must be off-duty during the meal period, which conflicts with the constant attendance of cargo requirement many motor carriers include in written security plans.
In addition, employees are entitled to a 10-minute rest period for every four hours worked. If a meal or rest period is missed, the employer is required to pay the employee one hour of pay for each workday that the meal period or rest period is not provided.
In its petition, NTTC contended that the California meal and rest break requirements:
Create unnecessary delays for the transportation of hazardous materials;
Conflict with the Hazardous Material Regulations (HMR) attendance requirements; and
Create an obstacle to accomplishing the security objectives of the HMR.
---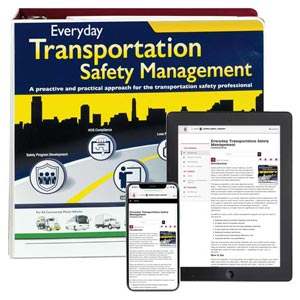 J. J. Keller's Everyday Transportation Safety Management Manual provides a practical guide to implementing and sustaining a successful safety transport management program within your organization.
---
J. J. Keller's FREE Transportation SafetyClicks™ email newsletter brings quick-read safety and compliance news right to your email box.