Employee's FMLA claim goes up in smoke
Posted September 28, 2017
Every now and then, employees try to push the boundaries of the Family and Medical Leave Act (FMLA), based, perhaps, on their own interpretation of the law or regulations. These attempts are not always successful, such as a recent case involving an employee who failed multiple drug tests due to marijuana use. Simply being under the influence is hardly a serious health condition.
Case in point
Shane smoked marijuana almost every day. He worked for a company installing office cubicles and driving delivery vehicles. Due to his position, his employer had a policy prohibiting employees from using drugs, including marijuana, and included random drug testing. Employees who tested positive would be immediately suspended without pay and evaluated by a substance abuse professional.
When Shane's name came up for a random drug test, it was little surprise that he failed. He was immediately suspended and prohibited from returning to work until he provided a negative drug test.
Shane went to a substance abuse professional, who indicated that no treatment or education was needed, and that Shane was eligible to return to work if he submitted a negative test result. Shane did not pursue or receive any treatment other than this initial evaluation, and he was otherwise physically capable of working. He scheduled his return-to-work date for 30 days after this first test.
Shane, however, failed his return-to-work test, and was instructed to take a second one the next day. Shane likely knew what the result would be, so he consumed a product that was designed to help individuals pass a drug test. That test was cancelled, and Shane was told to submit to a third test that same day. Traffic was bad that day, however, and instead of showing up late for this third test, Shane simply decided to go home.
Since he never produced a negative test result, Shane was terminated. In response, he sued, arguing that the employer violated his FMLA rights; that the suspension caused him to be unable to perform the functions of his job, that the molecular presence of marijuana in his system constituted substance abuse and that amounted to a serious health condition, and that he received "treatment" in the form of the blood tests to determine drug use.
The employer argued that Shane was not entitled to FMLA protections because he did not have a serious health condition and did not receive treatment. Shane was physically able to work; he was prohibited from doing so by the employer's policy, not by a medical professional. His one evaluation by the substance abuse counselor, coupled with a physician's analysis of his urine samples did not qualify as treatment.
In ruling for the employer, the court indicated that there was no evidence that Shane's termination for violating the company's drug policy was in any way connected to his exercise of FMLA rights, as opposed to his blatant violations of the company policy.
While this seems like a cut-and-dry case in favor of the employer, the employer still had to use resources in defending its actions.
Carle v. Red Thread Spaces, LLC, U.S. District Court, District of Connecticut, 3:15-cv-01724, September 11, 2017.
This article was written by Darlene Clabault of J. J. Keller & Associates, Inc.
---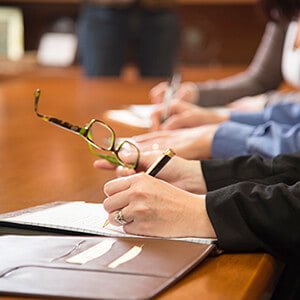 J. J. Keller's Family and Medical Leave Act (FMLA) Consulting Services can help your company ensure compliance with FMLA requirements and minimize the law's burden to your organization.
---
J. J. Keller's FREE HRClicks™ email newsletter brings quick-read human resources-related news right to your email inbox.