DOL announces new minimum wage for federal contractors
Posted September 19, 2017
The Department of Labor (DOL) announced the updated federal contractor hourly minimum wage rate in the September 15 Federal Register. The rate will increase to $10.35 per hour, effective January 1, 2018.
The minimum wage for federal contractors is adjusted annually for inflation under Executive Order 13658. It applies to new and replacement contracts issued on or after January 1, 2015. Four major categories of contractual agreements are affected:
Procurement contracts for construction covered by the Davis-Bacon Act (DBA);
Service contracts covered by the Service Contract Act (SCA);
Concessions contracts, including any concessions contract excluded from the SCA by the DOL's regulations at 29 CFR 4.133(b); and
Contracts in connection with federal property or lands and related to offering services for federal employees, their dependents, or the general public.
Employers impacted by the order must display an updated Workers Rights Under Executive Order 13658 posting, showing the updated rate.
---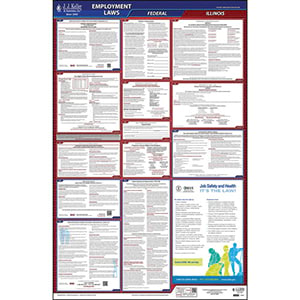 J. J. Keller's State & Federal Employment Law Posters help you meet state and federal labor law posting requirements.
---
J. J. Keller's FREE HRClicks™ email newsletter brings quick-read human resources-related news right to your email inbox.