Chemical board issues back-to-school safety message emphasizing lab safety
Posted September 7, 2017
The U.S. Chemical Safety Board (CSB) released a back-to-school safety message emphasizing the importance of laboratory safety when performing educational demonstrations. These demonstrations involve flammable materials and are often performed in schools or museums to generate interest in the sciences. Typical flammable materials include methanol or other flammable liquids as a fuel for combustion.
In 2014, three separate incidents related to science demonstrations injured children and adults. In response, the CSB issued a safety bulletin titled, "Key Lessons for Preventing Incidents from Flammable Chemicals in Educational Demonstrations."
In the safety message, the CSB says, "Demonstrators should prepare by asking themselves, 'What could possibly go wrong here?' and 'Is the benefit worth the risk?'"
Along with the safety message, the CSB issued a one-page summary of the hazards of such demonstrations. Key lessons to prevent lab demonstration incidents include:
Do not use bulk containers of flammable chemicals in educational demonstrations when small quantities are sufficient.
Implement strict safety controls when demonstrations require handling hazardous chemicals, including written procedures, effective training, and the required use of appropriate personal protective equipment for all participants.
Conduct a comprehensive hazard review prior to performing any educational demonstration.
Provide a safety barrier between the demonstration and the audience.
The back-to-school safety message can be seen on the CSB's website and YouTube.
---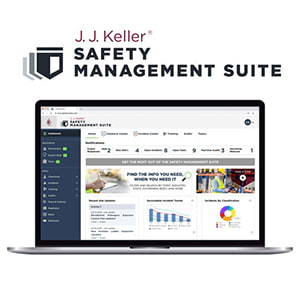 The J. J. Keller® Safety Management Suite, formerly KellerOnline®, provides safety professionals with the tools and applications to help drive performance, reduce risk, and ensure compliance.
---
J. J. Keller's FREE Workplace SafetyClicks™ email newsletter brings quick-read workplace safety and compliance news right to your email box.