FMCSA officially publishes rule affecting motorcoach and bus DVIRs
Posted August 20, 2020
The Federal Motor Carrier Safety Administration (FMCSA) published a new rule that harmonizes the post-trip vehicle inspection requirements for bus and truck drivers.
The new rule removes the need for bus and motorcoach drivers to prepare a post-trip inspection report on days when there are no vehicle defects to report. The revisions to §396.11 become effective September 17, 2020.
The FMCSA previously revised §396.11 in December 2014 to remove the requirement that drivers of property-carrying vehicles fill out "no-defect" DVIRs.
This article was written by Kathy Close of J. J. Keller & Associates, Inc.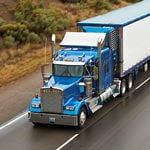 Looking for more on transportation safety?
Get the information and products you need to stay on top of industry changes and comply with regs.