FMCSA unveils Drug and Alcohol Clearinghouse query plan
Posted August 27, 2019
The Federal Motor Carrier Safety Administration (FMCSA) announced the fee structure for motor carriers to purchase queries when the Drug & Alcohol Clearinghouse becomes accessible on January 6, 2020.
A query, an electronic check-in to the clearinghouse, will be required by carriers to determine if current or prospective employees are prohibited from performing safety-sensitive functions, such as operating a commercial motor vehicle (CMV), due to unresolved DOT drug and alcohol violations.
The query must be conducted by an employer or its designated consortia or third-party administrator (C/TPA).
FMCSA defines two types of queries:
Limited, which checks for the presence of information in the queried driver's clearinghouse record and requires driver consent outside of the database; and
Full, which discloses to employers and designated C/TPAs detailed information about any resolved or unresolved violations in a driver's record and requires a driver clearinghouse account to provide the driver's consent via the portal.
FMCSA will charge a flat fee of $1.25 for every limited or full query and offer bundles depending on need, though the bundles do not offer a discount per query unless a carrier purchases an unlimited bundle plan for $24,500.
While the unlimited plan is only good for one year, the bundles do not expire.
FMCSA will require carriers to purchase a query plan to ensure they or their C/TPA can conduct queries. A C/TPA is not allowed to purchase queries on the behalf of a carrier.
According to clearinghouse rules, queries are a required part of any pre-employment driver investigation for drivers applying for a safety-sensitive position and must be conducted at least annually for every driver currently in a safety-sensitive position.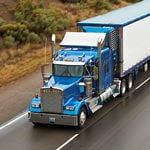 Looking for more on transportation safety?
Get the information and products you need to stay on top of industry changes and comply with regs.