FMCSA revises bus lease, interchange regulations
Posted August 19, 2019
The Federal Motor Carrier Safety Administration is set to announce a final ruling that revises regulations governing the lease and interchange of commercial buses.
FMCSA's final rule includes the following provisions:
Revises the definition of lease to exclude carriers with FMCSA-issued operating authority that grant the use of their vehicles to each other;
Removes the May 27, 2015, final rule's marking requirements and reinstates the previous vehicle marking requirements with slight modifications;
Revises the provision allowing a delay in the completion of a lease during certain emergencies; and
Removes the requirement that motor carriers chartered for a trip who lease a commercial motor vehicle from another carrier to provide the transportation must notify the tour operator or group of passengers about the lease and the lessor.
The compliance date to meet requirements for motor carriers is January 1, 2021. FMCSA said the ruling will ease regulatory concerns for about 8,400 bus companies comprising 547,000 trips per year.
According to the FMCSA, about 75 percent of the carriers will experience regulatory relief and will no longer be subject to lease and interchange requirements of the 2015 final ruling. FMCSA estimates the ruling will create $8.3 million in regulatory cost savings.
The final rule is effective upon publication in the Federal Register. The rule can be found at the Federal eRulemaking Portal, under Docket No. FMCSA-2012-0103.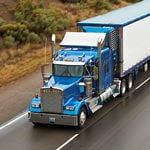 Looking for more on transportation safety?
Get the information and products you need to stay on top of industry changes and comply with regs.