CSB warns of phone scam: Callers impersonating federal investigators
Posted August 30, 2019
The U.S. Chemical Safety and Hazard Investigation Board (CSB) says it has been made aware of a recent wave of scams where callers identify themselves as a federal officer and instruct people to provide confidential information to avoid fines.
The CSB says the calls are fraudulent and that federal agencies do not call or e-mail individuals threatening them to provide personal information or send money.
If you have been contacted by someone claiming to be a representative from the CSB, the Agency asks that you contact public@csb.gov.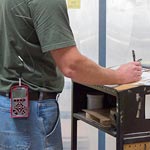 Looking for more on workplace safety?
Get the information and products you need to stay on top of industry changes and comply with regs.