NIOSH modernizes occupational lifting equation
Posted August 16, 2017
The National Institute for Occupational Safety and Health (NIOSH) Lifting Equation has been around for more than two decades, but the Institute recently updated the tool to make it easier to use in the workplace. NIOSH released the free mobile application (app) NLE Calc to provide risk estimates for lifting tasks with the aim of reducing the incidence of low back injuries in workers. Employers can download the app to their smart phones or other mobile devices.
The app is intended to assist workers in manufacturing, healthcare, retail, and other industries where lifting is a part of the job. Each lifting task is assigned a score, along with recommendations on how to optimize the task or perform it in a safer manner.
According to NIOSH, work-related musculoskeletal disorders (MSDs) are common in industries where lifting is part of the job. In fact, it is estimated that MSDs are responsible for one-third of the work-related injuries that result in missed workdays, costing approximately $45 to $54 billion annually in lost productivity and medical expenses.
The new tool calculates the overall risk index for single and multiple manual workplace lifting tasks. NIOSH says the app can benefit employers by:
Calculating the composite lifting index (CLI) for multiple lifting tasks;
Using equations approved by NIOSH ergonomists (who created the original NIOSH Lifting Equation);
Promoting better musculoskeletal health and prevention benefits;
Raising workers' awareness about their job tasks;
Helping workers make informed decisions about the potential hazards to their musculoskeletal health;
Serving as job design guidelines for manual lifting tasks; and
Collecting manual lifting data (as a research tool).
---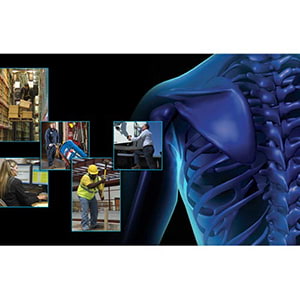 J. J. Keller's Back Safety: Keep Your Back In Action Training helps employees understand the basic principles of back health and the most common prevention practices to avoiding a back injury.
---
J. J. Keller's FREE Workplace SafetyClicks™ email newsletter brings quick-read workplace safety and compliance news right to your email box.