FMLA protects a sick employee's refusal to work overtime
Posted August 17, 2017
Your company is up to its eyeballs in orders and has been having a hard time finding candidates who fit the bill for the open jobs. Therefore, many employees are working overtime. So far, mandatory overtime has not been necessary, but employees may volunteer to work extra hours. Happily, many employees have volunteered. Your policy, however, indicates that failure to work the overtime, once an employee volunteers, can result in discipline up to and including termination.
Enter Bruce, a good employee who has stepped up and volunteered to work some overtime in the past. Once again, he chooses to help out, and is scheduled to work June 5 and 6. On June 2, however, he calls in, indicating that he is feeling ill. On June 3, he goes to the doctor and is diagnosed with strep throat and an ear infection. Therefore, Bruce is unable to work the overtime for which he had volunteered.
When he returns to work on June 7, he is suspended at the end of his shift for violating company policy – the one involving missing the overtime.
On June 17, Bruce again visits the doctor, who completes a medical statement indicating that he had been totally unable to work from June 3 through June 6.
On June 29, Bruce is fired.
Unhappy with his situation, Bruce sues, arguing that he was fired for taking leave under the Family and Medical Leave Act (FMLA) and not giving him a notice of his FMLA rights.
The company argues that Bruce did not provide enough notice that he had a serious health condition, prompting the need for FMLA leave.
The outcome
The federal court found that Bruce did give appropriate notice that he had a serious health condition. He called in as required and indicated that he had a medical condition that prohibited him from working. Therefore, the case was allowed to go to a jury.
The bottom line
This case is a good reminder that the requirement for employees to provide notice of the need for leave is not burdensome and may take many forms. When Bruce called in, he indicated that he could not work because of a medical condition. Even if the overtime policy called for discipline, Bruce's absence was protected by the FMLA; he had a right to the leave. Workplace policies may not undermine federal laws.
Bruce did not need to mention the FMLA or otherwise assert his rights under the law. The employer, on the other hand, needs to recognize when an employee is requesting time off for a reason that might qualify for FMLA leave. You may not know for sure if the leave qualifies until you receive a certification, but if you don't start the FMLA process and request a certification (and provide the appropriate notices), you may never know. Employees have FMLA leave rights even if you do not provide for them.
Mitchell v. Federal Cartridge Company, District Court of Minnesota, No 17-cv-610, May 30, 2017.
This article was written by Darlene Clabault of J. J. Keller & Associates, Inc.
---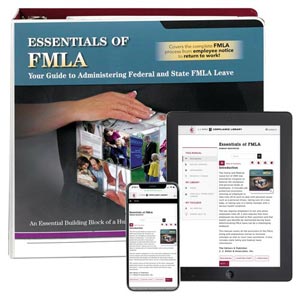 J. J. Keller's Essentials of FMLA manual helps HR pros understand and comply with the FMLA rules, control costs related to leave taken, and minimize the law's potential disruption to their organizations' operations.
---
J. J. Keller's FREE HRClicks™ email newsletter brings quick-read human resources-related news right to your email inbox.