FMCSA extends emergency declaration in response to baby formula shortage
Posted July 7, 2022
The Federal Motor Carrier Safety Administration (FMCSA) has extended two previously issued exceptions.
The first is in response to the shortage of baby formula, which prompted the FMCSA to issue an exemption from the limits in 49 CFR 395.3. It applies to drivers transporting baby formula, ingredients for producing baby formula including (but not limited to) whey, casein, corn syrup, and hydrolyzed protein, and containers and packaging for baby formula anywhere in the United States.
Not covered by the exemption are routine deliveries, including mixed loads with a minimal quantity of baby formula or supplies.
The exemption has been extended until the end of the emergency (as defined in 49 CFR §390.5T) or until 11:59 P.M. (ET), July 31, 2022, whichever is earlier.
The second extended deadline is in response to the need for additional school bus drivers. To make it easier to recruit new school bus drivers, FMCSA has extended an optional waiver of the "under the hood" component of the CDL skills test. The waiver — for states that adopt it — temporarily eliminates the requirement that those seeking a CDL must be able to identify engine components. This mechanical identification portion of the CDL skills test has been seen by some as unrelated to whether a driver can safely operate a school bus and as needlessly making it more difficult to qualify for a CDL.
States are not required to adopt the waiver, but for states who choose to waive the "under the hood" requirement, the hope is that the waiver may help alleviate the shortage of school bus drivers by making it a little easier for new school bus drivers to get their CDLs.
The waiver is now in effect until September 30, 2022. Drivers who receive a CDL under this waiver are only permitted to operate intrastate school buses, and they must still pass all other parts of the CDL written and road tests.
This article was written by Jen Loomis of J. J. Keller & Associates, Inc.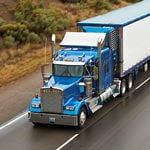 Looking for more on transportation safety?
Get the information and products you need to stay on top of industry changes and comply with regs.