A third certification body will test ELDs for use in Canada
Posted July 30, 2021
The newest electronic logging device (ELD) third-party certification body is COMDriver Tech, based out of Alberta, Canada. The organization joins FPInnovations and CSA Group as an accredited third-party certification body authorized to test and certify that ELDs meet Canada's technical specifications.
Third-party certification bodies are required to meet a rigorous set of criteria established by the Standards Council of Canada to become an accredited certification body.
Canada's ELD mandate became effective on June 12, 2021, but enforcement of the rule has been delayed to June 2022. One reason for the enforcement delay is due to the lack of certified ELDs. Having a third certification body available to test ELDs will allow more vendors to submit their devices for testing and certification.
Transport Canada's certification process helps to ensure devices are safe, reliable, and approved for use in Canada.
This article was written by Heather Ness of J. J. Keller & Associates, Inc.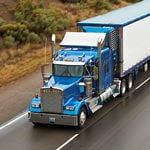 Looking for more on transportation safety?
Get the information and products you need to stay on top of industry changes and comply with regs.