FMCSA may take extenuating circumstances into account for random testing in 2020
Posted July 8, 2020
An enforcement notice posted by the Federal Motor Carrier Safety Administration (FMCSA) addresses the difficulties that motor carriers may encounter during the COVID-19 pandemic as they manage their DOT random testing programs.
FMCSA states that employers capable of meeting the requirements under §382.305 must continue to do so. However, the agency realizes that motor carriers in some locations may be unable to comply due to the ongoing impacts of the emergency.
As a result, the agency may exercise discretion when enforcing:
The minimum annual random testing rates, and
The requirement to administer the random tests reasonably throughout the calendar year.
Not a pass on random testing
FMCSA stated in its guidance, "This Notice is not intended, and should not be perceived, as suspending the current random testing requirements."
Instead, FMCSA clarifies that employers must continue to select at the current annual testing rates (50 percent for drugs and 10 percent for alcohol) and attempt to spread the random tests evenly throughout the calendar year. If the public health emergency prevents the motor carrier from complying with §382.305, it must document the specific reasons for non-compliance, such as:
No available options for testing. An example might be testing facilities in the region were closed or had a shortage of testing personnel. Motor carriers would document the circumstances, along with actions taken to find an alternate testing site.
Driver layoffs. If tests were not spread evenly through the calendar year due to prolonged or intermittent driver furloughs, the employer would explain the impact of COVID-19 on its operations (e.g., X-number of drivers laid off for a specified time period affecting the testing cycle).
During motor carrier investigations occurring in calendar year 2021, enforcement will take into consideration the motor carrier's documented reasons for random testing violations in 2020 and may exercise enforcement discretion.
This article was written by Kathy Close of J. J. Keller & Associates, Inc.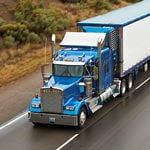 Looking for more on transportation safety?
Get the information and products you need to stay on top of industry changes and comply with regs.