FMCSA expands who can use its waiver for expired intermodal equipment inspections
Posted July 22, 2020
The Federal Motor Carrier Safety Administration (FMCSA) expanded an earlier limited waiver allowing for the operation of intermodal equipment with expired annual inspections.
The updated enforcement notice provides all intermodal equipment providers (IEPs) and motor carriers operating intermodal equipment with the opportunity to use the waiver. The earlier version of the waiver only applied to those registered with the Intermodal Association of North America (IANA).
The terms of the original June notice remain intact, except for the stakeholders who are subject. The revised waiver is in effect from July 16, 2020, through September 1, 2020.
Terms of the waiver
The waiver applies to the operation of all "intermodal equipment," as defined in §390.5.
Under the waiver, IEPs and motor carriers may operate intermodal equipment with expired inspection decals:
Provided the decal expired on or after March 31, 2020; and
Until it can be returned to an IEP facility where the annual inspection can be performed by a qualified individual, not to exceed three months from the date of the waiver issued on July 16.
All the parties involved must continue to comply with §396.12, prohibiting IEPs from offering unsafe intermodal equipment for transportation or coercing carriers into accepting such equipment.
Motor carriers must ensure that their drivers conduct a pretrip inspection as required by §392.7 prior to using intermodal equipment with an expired annual inspection decal. Drivers must ensure there are no visible defects or deficiencies likely to cause a mechanical breakdown while on public roads.
Defects must be reported and acted upon as follows:
Motor carriers and their drivers are responsible for reporting intermodal equipment defects to the IEPs; and
IEPs are responsible for addressing the defect reports.
The FMCSA says it reserves the right to revoke the waiver for failure to comply with its terms and conditions.
This article was written by Kathy Close of J. J. Keller & Associates, Inc.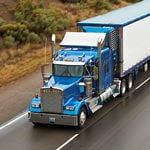 Looking for more on transportation safety?
Get the information and products you need to stay on top of industry changes and comply with regs.