FMCSA provides update on hours-of-service rules
Posted July 1, 2019
Proposed changes to the hours-of-service (HOS) rules may not be published until July 31, according to the latest forecast from the Federal Motor Carrier Safety Administration (FMCSA).
The proposed rule has been under review at the White House Office of Management and Budget (OMB) since March 28. An allowed 90-day review period for rules expired on June 26, but OMB used a one-time 30-day extension for review to continue.
FMCSA initially hoped to publish the proposal by early June.
OMB recently approved an FMCSA effort to amend the definition of "agricultural commodity" in the HOS rules, which could affect who's eligible for the "ag exemption." A draft version of that plan could be published as soon as Monday, July 1.
While not predicting exactly what the HOS proposed rule will contain or when it will be released, the FMCSA was looking at five potential ways it could add more flexibility to the HOS rules for drivers of property-carrying vehicles, including:
Updating the 100-air-mile exception,
Changing the "adverse driving conditions" exception,
Removing or changing the 30-minute break requirement,
Modifying the split-sleeper provision, and
Providing an extension to the 14-hour rule.
---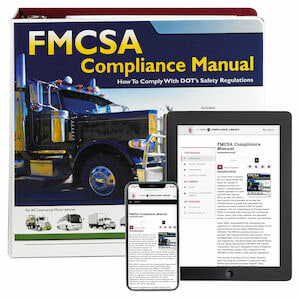 J. J. Keller's FMCSA Compliance Manual provides how-to information on hours-of-service regulations and much more!
---
J. J. Keller's FREE Workplace SafetyClicks™ email newsletter brings quick-read safety and compliance news right to your email box.