Is your collection site using the correct CCF?
Posted July 13, 2018
The most recent version of the Federal Drug Testing Custody and Control Form (CCF) became the only acceptable medium by which to document DOT drug tests as of July 1, 2018.
The CCF was revised to accommodate changes to how the urine specimen is processed, including:
Addition of four new analytes:

Oxycodone (OXYC),
Oxymorphone (OXYM),
Hydrocodone (HYC), and
Hydromorphone (HYM); and

Removal of the analyte methylenedioxyethylamphetamine (MDEA).
These changes to the laboratory procedures were effective January 1, 2018. For the first six months of the year, collectors were given the option of mocking up the previous version of the CCF or using the new format. However, only the newer version is currently acceptable.
What if the collection site used the old form?
Using an expired CCF will not cancel the test. It is a correctable flaw, provided the test was performed in accordance with Part 40, using a Health and Human Services (HHS)-certified lab. If procedures for correcting the error are not followed or the specimen was not processed in accordance with DOT protocols, the test is to be canceled.
DOT regulations direct the collector, laboratory, Medical Review Officer, or employer to provide a signed statement (a memorandum for the record).
The memorandum for the record must state that the incorrect form:
Contains all the information needed for a valid DOT drug test, and
Was used inadvertently or as the only means of conducting a test, in circumstances beyond your control.
The statement must also list the steps you have taken to prevent future use of expired federal forms for DOT tests. For the motor carrier, for example, this may include:
Documented discussions with your collection site, or
Refresher training for employees handling your testing program.
You must supply this information on the same business day on which you are notified of the problem, transmitting it by fax or courier to the MRO. If the MRO does not receive the memorandum, the test must be canceled.
You must maintain the written documentation of a correction with the CCF, and mark the CCF in such a way (e.g., stamp noting correction) as to make it obvious on the face of the CCF that you corrected the flaw.
---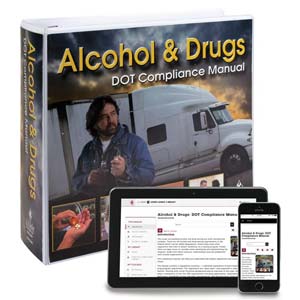 J. J. Keller's Alcohol & Drugs DOT Compliance Manual can help you understand and comply with DOT's Alcohol & Drug Testing requirements, including 49 CFR Parts 382 and 40.
---
J. J. Keller's FREE Transportation SafetyClicks™ email newsletter brings quick-read safety and compliance news right to your email box.