FMLA communication is a two-way street
Posted July 20, 2018
Delilah had been a longtime employee when she began having to care for her mother as well as her own health issues. Because of this, she took intermittent FMLA leave. Her condition worsened, however, when she experienced some work-related issues. She came in late, left early, or missed whole days. After being reprimanded for these issues, she notified her company that she would miss about three weeks of work due to "acute stress response." She provided a request for absence, and a doctor's recommendation for leave.
While Delilah did not specifically request FMLA leave, she was provided an eligibility/rights & responsibilities notice, which included information regarding repercussions for failing to provide a requested certification, and a certification form. She was instructed to return the completed certification form within 15 days. Delilah, however, did not. The potential repercussions for failing to provide a certification included denial of FMLA protections and discipline.
When Delilah returned to work, she provided a doctor's note indicating that she was released, but it did still not provide information supporting her need for the three weeks of absence. She was also transferred to a less desirable position. About six months later, she resigned and filed a claim.
As part of her argument regarding why she did not provide the certification, she indicated that the mandate to provide information such as a certification may be avoided if unusual circumstances are involved. Her unusual circumstances, she claimed, were that a doctor had ordered her off work. The doctor's instructions, however, did not provide a reason why Delilah was unable to comply with the company's requirement for a certification. As such, her argument failed.
Simply providing a doctor's note might not be enough to support the need for FMLA leave, as Delilah learned. Employers may request a certification if they don't already have enough information to determine whether the absence is for a qualifying reason. If an employee is so medically unfit to complete a certification, the employee is generally relieved of such a requirement. Delilah, however, could not show that she had any unusual circumstances for not providing a requested certification.
The employer had given her the required eligibility/rights & responsibilities notice complete with the potential repercussions of not providing a certification.
While employers are responsible for communicating with employees regarding leave, even before it might be designated as FMLA leave, employees are also responsible for sharing information with the employer.
Dulany v. USPS, 10th Circuit Court of Appeals, No. 17-5083, June 7, 2018
This article was written by Darlene M. Clabault, SHRM-CP, PHR, CLMS, of J. J. Keller & Associates, Inc.
---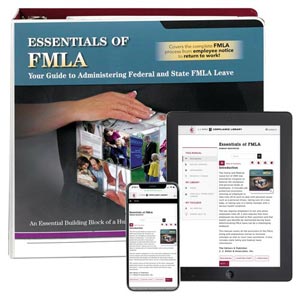 Learn more about products and services that provide you with confidential, consistent, high-quality leave management on our FMLA resource page.
---
J. J. Keller's FREE HRClicks™ email newsletter brings quick-read human resources-related news right to your email inbox.