EPA amends 2015 coal combustion residuals rule
Posted July 30, 2018
In March 2018, EPA proposed a number of revisions to its 2015 coal combustion residuals (CCR) rule and requested comment on additional issues. In a rulemaking to be released July 30, 2018, EPA is finalizing certain revisions to those criteria. Amendments in "phase one" of the final rule include:
Allowing a Participating State Director in states with approved CCR permit programs (participating states), or EPA where EPA is the permitting authority, authority to:

Suspend groundwater monitoring requirements if there is evidence that there is no potential for migration of hazardous constituents to the uppermost aquifer during the active life of the unit and post-closure care; and
Issue technical certifications in lieu of the current requirement to have professional engineers issue certifications.

Revising groundwater protection standards (GWPS) for four constituents which do not have an established Maximum Contaminant Level (MCL).
Extending the deadline by which facilities must cease the placement of waste in CCR units closing for cause in two situations:

Where the facility has detected a statistically significant increase above a GWPS from an unlined surface impoundment; and
Where the unit is unable to comply with the aquifer location restriction.
Provisions from the proposed rule that are not addressed in the July 30 final rule will be addressed in a subsequent rulemaking action.
---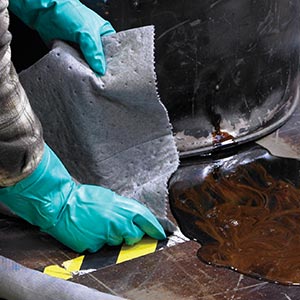 J. J. Keller's Environmental Consulting helps you understand your facility's environmental obligations to make sure you're compliant.
---
J. J. Keller's FREE HRClicks™ email newsletter brings quick-read human resources-related news right to your email inbox.