Congressman concerned about OSHA's ability to carry out its mission
Posted July 13, 2018
In a recent letter to Department of Labor Secretary Alexander Acosta, Rep. Keith Ellison (D-MN) expressed concerns over a marked drop in OSHA enforcement in 2017. Rep. Ellison asked for more data on how the Agency was dedicating its resources to enforcing workplace safety standards.
According to Rep. Ellison, despite a 7-percent increase in workplace fatalities in 2016, the number of Enforcement Units (EUs) has decreased, along with a decrease in the number of federal OSHA inspectors.
The letter focused on EUs as a measure of OSHA's inspection activity, saying that in FY 2016, OSHA reported 42,900 EUs. Contrast that with a total of 41,829 EUs in 2017, a reduction of 1,071 EUs. "This decline has only continued to accelerate," Ellison wrote. "Within the first five months of FY 2018, enforcement activity is down by a total of 1,163 EUs."
OSHA began using EUs as a way to encourage its inspectors to focus on more complex workplace inspections such as heat stress, ergonomics, workplace violence, and process safety management. More complex cases are assigned more EUs, meaning the correlation between EUs and number of inspections do not necessarily equate to less enforcement, but rather to less focus on the EUs system and less focus on the more complex cases.
Rep. Ellison asked for a response by July 24 to a series of questions, including, "How many inspectors has the Department on-boarded since January 1, 2018?" and "Currently, how are you targeting the most dangerous workplaces?"
He also questioned OSHA's ability to carry out its mission. Rep. Ellison pointed out that the number of federal OSHA inspectors shrunk to 764 in January 2018, compared to 814 in January 2017. "This is only enough inspectors to inspect workplaces once every 158 years," he said.
Further, Rep. Ellison wrote, "Enforcement penalties are not being enforced to anywhere near their intended extent." He explained that recent increases in the maximum penalties allowed by law let the Agency cite approximately 80 percent higher maximum penalties for occupational health and safety violations. However, Rep. Ellison claims these increases appear to be "toothless" as penalties are often lower. In FY 2017, according to Rep. Ellison, the average penalty for a serious violation was $3,553, and worker fatalities had a median penalty of $7,500.
Note that OSHA is required by law to adjust penalties for smaller employers and for employers exercising good faith.
---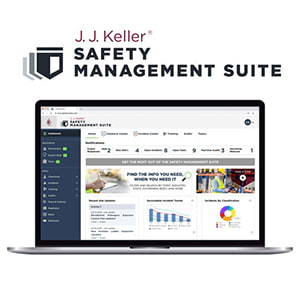 The J. J. Keller® Safety Management Suite, formerly KellerOnline®, is used by 19,000 safety pros to help reduce accident rates and lower workers' comp costs.
---
J. J. Keller's FREE Workplace SafetyClicks™ email newsletter brings quick-read workplace safety and compliance news right to your email box.