Company seeking extra time for short-haul drivers
Posted July 25, 2018
A major waste and recyclables hauler is seeking to allow its drivers to work longer days without the need for logs.
The company has petitioned the Federal Motor Carrier Safety Administration (FMCSA) for an exemption from the 12-hour limit that applies to certain "short haul" truck and bus drivers who stay within a 100-air-mile radius.
Such drivers are exempt from needing the same paper or electronic logs that long-haul drivers use as long as they return to their starting point and are released from work within 12 consecutive hours.
The waste hauler wants the option to extend that limit to 14 hours for its roughly 18,000 drivers across the country.
ELDs
The company says it is particularly concerned about electronic logging devices (ELDs), which are often required for short-haul drivers who aren't done working within 12 hours.
The company argues that, as a result of frequent stops to pick up trash, its drivers are required to interact with their ELDs "hundreds if not thousands of times a day."
Some short-haul drivers can already work up to 14 hours without needing logs, including drivers who haul ready-mix concrete and asphalt, and drivers for at least two small companies that were granted temporary exemptions in recent years.
The FMCSA has legal authority to grant the company an exemption for five years if it determines that highway safety will not be compromised.
The agency is accepting public comments on the exemption request until Aug. 16, 2018, online at the Federal eRulemaking Portal under docket number FMCSA-2018-0181.
This article was written by Daren Hansen of J. J. Keller & Associates, Inc.
---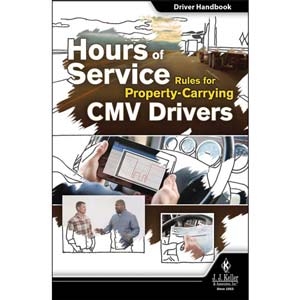 J. J. Keller's Hours of Service and ELD training addresses the current HOS rules and includes critical information regarding the ELD mandate.
---
J. J. Keller's FREE Transportation SafetyClicks™ email newsletter brings quick-read safety and compliance news right to your email box.