ATA sues Rhode Island over truck-only toll
Posted July 12, 2018
The American Trucking Associations (ATA) filed a lawsuit against Rhode Island claiming its truck toll is unconstitutional.
In the complaint, ATA and three motor carriers representing the industry contend that Rhode Island's RhodeWorks truck-only toll discriminates against interstate trucking companies and impedes the flow of interstate commerce. They argue that the RhodeWorks plan violates the Constitution's Commerce Clause by discriminating against out-of-state motor carriers.
The suit also alleges that the toll does not fairly take into account other motorists' use of the roads. According to the suit, "By design, the tolls fall exclusively on the types of trucks that are most likely to be engaged in the interstate transport of cargo, while exempting automobiles and the smaller vehicles that are relatively more likely to be engaged in intrastate travel."
---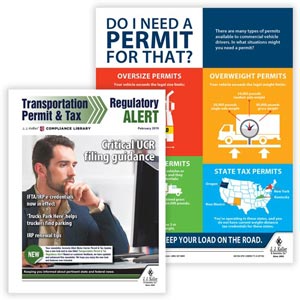 J. J. Keller's Motor Carrier Permit & Tax Update provides regular updates on changes to permitting and reporting requirements.
---
J. J. Keller's FREE Transportation SafetyClicks™ email newsletter brings quick-read safety and compliance news right to your email box.