EPA proposes to keep current nitrogen oxides standards
Posted July 19, 2017
EPA head Scott Pruitt signed a proposed rule which would retain the current standards, without revision, for nitrogen oxides. Although the notice has been posted to EPA's website, it has not yet been published in the Federal Register.
EPA said that the decision to maintain the current primary national ambient air quality standards (NAAQS) for nitrogen dioxide (NO2) was based on the Agency's review of the air quality criteria addressing human health effects of oxides of nitrogen. Further, the Agency relied on the advice and recommendations of the Clean Air Scientific Advisory Committee, CASAC. CASAC recommended retaining, and not changing, the existing suite of standards.
There are two primary standards for oxides of nitrogen. Because NO2 is the component of oxides of nitrogen that represents the greatest health threat, it is what is measured for the primary NAAQS. The two primary NO2 standards are: 1) The 2010 1-hour standard at 100 parts per billion (ppb), which is based on the 98th percentile of the annual distribution of daily maximum 1-hour NO2 concentrations, averaged over 3 years; and 2) The 1971 annual standard, set at a level of 53 ppb and based on annual average NO2 concentrations.
Under the Clean Air Act (CAA), EPA is required to periodically review the air quality criteria and the standards themselves. This review of the NO2 standards was completed in part to resolve a proposed consent decree to settle a court case. Environmental groups sued EPA in 2016, claiming that the Agency had failed to complete its review of the primary NAAQS within five years, as required by the CAA. The consent decree required EPA to make a proposed determination on the standards by July 14, 2017, and issue a final determination by April 6, 2018.
Nitrogen oxides (NOx) are emitted from a wide variety of sources. The top three emitters of NOx are highway vehicles, off-highway vehicles, and stationary fuel combustion sources such as power plants. EPA believes that NOx emissions will decrease over the next two decades as pollution control technology improves and emissions standards for vehicles tighten.
EPA will accept comments for 60 days after the proposed rule is published in the Federal Register. To comment, use Docket ID No. EPA-HQ-OAR-2013-0146 at the federal e-Rulemaking Portal.
---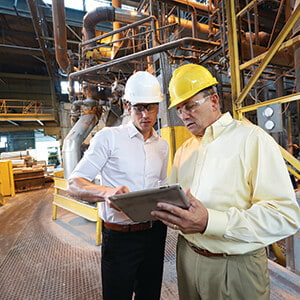 J. J. Keller's Environmental Management Program helps protect your company from the risks related to EPA Compliance.
---
J. J. Keller's FREE Workplace SafetyClicks™ email newsletter brings quick-read workplace safety and compliance news right to your email box.