Reminder: This week's Roadcheck to emphasize steering, suspension
Posted June 3, 2019
Motor carriers are reminded that the annual North America International Roadcheck takes place this week, June 4-6.
Commercial motor vehicle inspectors will conduct inspections on commercial motor vehicles (CMVs) and drivers during the 72-hour period, with a special emphasis on steering and suspension systems.
The Commercial Vehicle Safety Alliance (CVSA) inspectors will conduct Level 1 inspections that include an examination of driver operating requirements and vehicle mechanical fitness.
Inspection items include:
Brake systems,
Cargo securement,
Coupling devices,
Drivelines/driveshafts,
Driver's seats,
Exhaust systems,
Frames
Fuel systems,
Lights,
Steering mechanisms,
Suspensions,
Tires,
Trailer bodies,
Wheels and components, and
Windshield wipers.
Bus and motorcoach inspections will also include emergency exits, electrical cables, engine and battery components, and seats.
Drivers will also be required to provide their commercial driver's license (CDL), medical examiner's certificate and skill performance evaluation certificate (if applicable), record of duty status, and proof of annual vehicle inspection.
In 2018, CMV enforcement personnel conducted more than 67,000 roadside inspections on large trucks and buses during Roadcheck, resulting in nearly 12,000 vehicles placed out of service (OOS) and more than 2,600 drivers with OOS conditions.
---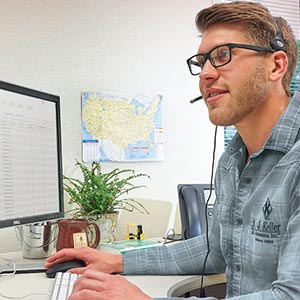 Learn more about preparing for Roadcheck 2019 and shop a wide range of solutions to keep your drivers and vehicles compliant.
---
J. J. Keller's FREE Transportation SafetyClicks™ email newsletter brings quick-read safety and compliance news right to your email box.