Sleeping on the job dooms employee's argument
Posted June 14, 2018
Andy had worked in the call center for the health care system for about eight years. His tasks included sending and receiving calls within the hospitals, including emergency calls for urgent patient care. Therefore, the lives of patients depended on him and his coworkers being at their posts and handling the calls. During his employment, Andy's performance was less than stellar. He had a number of missteps, including failing to follow protocols, providing incorrect information to patients, and mishandling emergency calls, or not responding in time or at all to such calls.
Andy suffered from a variety of health conditions including migraines and diabetes, along with diabetes-related complications. He took FMLA leave on a variety of occasions for the conditions. While he provided notice of the need for leave several hours before his shift, he would sometimes contact other employees to ask if they could work his shift. Andy felt pressured to do so because his supervisors would inquire if there was such coverage. Company policy, however, did not require this, and he was not specifically directed to do so. He also used FMLA leave when he did not know whether there was coverage for his shift.
One day, Camille, Andy's boss received a complaint from a nurse that she was having trouble getting through to the call center. Camille reviewed the records for that day and noticed an hour and 45-minute gap in Andy's log-in report. Andy admitted he was not on the phone for the extended period because he was in the bathroom sick.
Upon further review of the records, other gaps were found. A few days later, Andy failed to return from a break on time. His supervisor found him in a conference room asleep. The company decided to terminate Andy, as this conduct constituted gross neglect of his duties.
Andy sued, arguing that his supervisors interfered with his FMLA leave when they asked him whether there was coverage for his shift when he called out on intermittent FMLA leave. The fact that he voluntarily sought coverage for shifts before taking FMLA leave, however, is not enough to show that he was actually denied FMLA leave. Therefore, his interference claim failed.
He also argued that, on one instance, his supervisor denied his request for intermittent leave, as he was told he needed to report to work because there was no coverage for his shift. Unfortunately, however, this argument was based only on Andy's own testimony, as that supervisor had died shortly after the incident. The record also showed that Andy took FMLA leave even throughout this instance.
Since the evidence pointed to Andy not being denied FMLA leave, his arguments failed. His sleeping on the job, on the other hand, was the behavior that led to his termination, and it was for a legitimate reason.
Employees can't hide behind a veil of FMLA protections if they engage in conduct that otherwise violates a legitimate company policy. Andy's job was rather important, since lives could depend upon his being at his worksite. Sleeping on the job, away from his worksite helped doom his argument.
Arana v. Temple University Health System, Eastern District of Pennsylvania, No. 17-525, May 3, 2018
This article was written by Darlene M. Clabault, SHRM-CP, PHR, CLMS of J. J. Keller & Associates, Inc.
---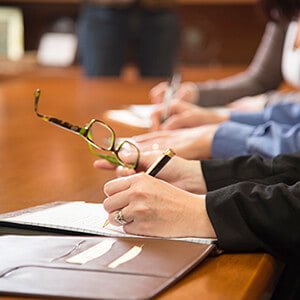 J. J. Keller's Family and Medical Leave Act (FMLA) Consulting Service can help your company ensure compliance with FMLA requirements and minimize the law's burden to your organization.
---
J. J. Keller's FREE HRClicks™ email newsletter brings quick-read human resources-related news right to your email inbox.