EPA grants receiving facilities extra time to submit paper manifests
Posted June 21, 2018
EPA's electronic hazardous waste manifest system (e-Manifest) launches on June 30, 2018. On that date, several changes take effect for hazardous waste generators, transporters, and receiving facilities.
After June 30, users will have a choice between three types of manifests:
Paper-only: The generator, transporter(s) and receiving facility all sign on paper. EPA is replacing the current 6-ply manifest with a 5-ply form. Generators may continue to use the 6-ply form after June 30, but should make sure the outdated form is routed correctly. EPA encourages transitioning to the new 5-ply form as soon as possible.
Electronic: The manifest is created and signed electronically by all users.
Hybrid: The manifest begins as a paper copy signed by the generator. It is then signed electronically by the transporters and receiving facility. The transporter initiates this option.
Beginning June 30, 2018, facilities that receive hazardous waste must submit completed manifests to federal EPA for inclusion in a new, public-facing database. The receiving facility has up to 30 days to submit paper manifests, but must submit electronic manifests as soon as they are signed.
However, in a June 19 webinar titled What receiving facilities need to know, EPA announced it would grant receiving facilities extra time to make their first submission of paper manifests. For manifests received between June 30, 2018, and September 1, 2018, the submission may be deferred until no later than September 30, 2018. EPA says this gives facilities up to an additional 60 days to complete their integration work as the new electronic manifest system comes online.
Completed paper manifests may be sent to EPA through the mail (EPA has not yet posted a mailing address) or by scanned image. Electronic or hybrid manifests may be submitted in the e-Manifest system or through an API.
Fees
EPA will assess a fee for each manifest submitted by the receiving facility, with paper manifests costing more than the electronic versions. Fees will be charged on the first of the month for manifests submitted during the previous month. EPA expects receiving facilities will pass these costs on to their customers.
Receiving facilities must register with the e-Manifest system and EPA recommends registering at least two site managers with the system.
Hazardous waste generators
Hazardous waste generators will have the option of using electronic manifests to ship and track their waste. To use this option, generators must have an EPA ID number and register for the e-Manifest. Wastes that must be manifested under the e-Manifest system are:
Resource Conservation and Recovery Act (RCRA) hazardous wastes,
Polychlorinated biphenyl (PCB) wastes covered under the Toxic Substances Control Act (TSCA),
State-only waste if the state requires it to be manifested, and
Imports of hazardous waste shipped to U.S. facilities.
Generators may continue to use paper manifests if they choose, but will need to make arrangements with the receiving facility to have a signed copy of the manifest returned to them for recordkeeping purposes. Note that generators will not be able to view the manifest in EPA's database or make corrections unless they register.
Hazardous waste transporters
Transporters of hazardous waste who opt in to the e-Manifest system must register with e-Manifest in order to sign electronic manifests. To use the system, a transporter must have access to a tablet or cell phone and access to WiFi at both the generator site and the receiving facility.
---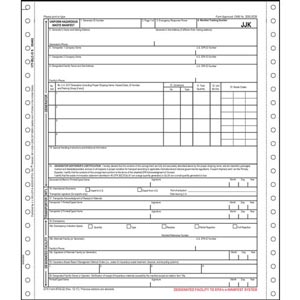 J. J. Keller's uniform hazardous waste manifests are EPA approved and help you comply with hazwaste manifest requirements.
---
J. J. Keller's FREE Workplace SafetyClicks™ email newsletter brings quick-read workplace safety and compliance news right to your email box.