Overtime issue on the minds of HR pros
Posted June 22, 2017
There's one topic former Wage and Hour Administrator Tammy McCutchen can count on people bringing up whenever she speaks: the Department of Labor's (DOL) overtime pay rule.
"There's so much uncertainty out there," McCutchen said Tuesday during an interview at the Society of Human Resource Management (SHRM) Conference in New Orleans. "What are they going to do? When are they going to do it?"
In December, courts blocked a DOL final rule revising the Fair Labor Standards Act (FLSA) regulations to raise the minimum salary for employees classified under the executive, administrative, and professional (also known as the white collar) exemptions to $913 per week, or $47,476 per year. It will likely be a year before the issue is resolved, said McCutchen, now a principal with Littler Mendelson's office in Washington, D.C.
She is puzzled by Labor Secretary Alexander Acosta's indication he will submit a request for information on the overtime rule, as this would not move the regulatory process forward.
"It's just asking the public, 'What should we do?'" she said. "The impact on the business community is that it leads to a longer period of uncertainty."
A Notice of Proposed Rulemaking would put the regulatory process in motion. The agency could eventually propose a rule that stays with the new rate, pulls back to the former rate of $455 per week ($23,660 per year), or introduces a new rate that's somewhere in the middle.
"I personally think that's the best approach," said McCutchen, who noted during a presentation at the conference that her best guess would be an increase to a salary level between $35,000 and $38,000.
Uneven enforcement
McCutchen delivered two presentations at the conference, which drew more than 15,000 human resources professionals and ended Wednesday. During a presentation on "The U.S. Department of Labor: A Look Ahead," she said she does not see the Wage and Hour Division pulling back on its enforcement efforts during the new administration.
"Whatever administration it is, they're still enforcing," she said.
During an interview, she said the large number of vacancies in top posts at the agency has led to some inconsistency in enforcement at the local level.
"Some are being very reasonable right now, others are full steam ahead," she said. "It's important that if you have an investigator or office that's being very aggressive, that you should push back a bit even if you have to go to the regional or national office.
"If they're not giving you enough time to produce documents, if they show up at your door without notice, you can push back and say that's going to be disruptive to our business."
Cooperative approach
She would like to see the DOL take a more educational approach, and emphasize outreach to businesses.
"There's always going to be enforcement, but if the goal is to increase compliance, to make sure more employers are paying their employees correctly, you have to spend more time telling them how," she said.
To help with compliance, an employer can use a number of tools including:
A toll-free number for employees to call if they have questions;
Wage and hour training for all employees, not just managers; and
Establishing a clear complaint procedure.
"If you can get an employer to do that, it's more likely they'll be in compliance," McCutchen said.
This article was written by Terri Dougherty of J. J. Keller & Associates, Inc.
---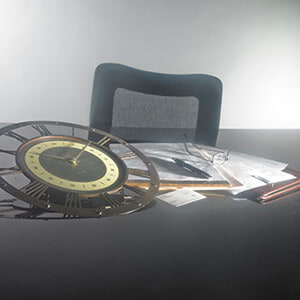 J. J. Keller's Wage & Hour Compliance Assessment can help you avoid costly fines and litigation related to wage and hour violations.
---
J. J. Keller's FREE HRClicks™ email newsletter brings quick-read human resources-related news right to your email inbox.
---
About the author:

Terri Dougherty is a certified Professional in Human Resources and an editor for J. J. Keller & Associates, a nationally recognized compliance resource firm. The company offers a diverse line of products and services to address the broad range of responsibilities held by HR and corporate professionals. She is the author of products on topics ranging from drug-free workplace and drug & alcohol testing to employment law posting requirements. For more information, visit www.jjkeller.com/hr and www.jjkellerlibrary.com.