"Your people eat dogs" discrimination case allowed to proceed
Posted May 17, 2019
Whether racially charged comments are "bad enough" to constitute illegal workplace discrimination is not up to an employer, ruled a Washington state court on April 16.
A Chinese-American employee at a pet food company began experiencing what he called offensive and racist comments at the hands of a new manager in 2016. While some of the comments seemed to be intended as compliments — like saying his "people" were better at math while asking for help with a complicated Excel formula, and making statements about how grateful she was to have "an Asian" on her team to help out with technology issues — some were more obviously offensive. For example, during a team conversation about where to dine, the manager alleged that the employee's "people" eat dogs.
When the employee mentioned the comments and his concerns about them to Area Managers within the company, he was told not to "make a big deal" out of it. However, after receiving a negative review from the racist manager, he filed a formal complaint with HR and was told it was "all in [his] head" and that he was being "too sensitive," according to court documents. Shortly after these interactions, the employee was terminated.
It's all in the timing
According to the company, the employee's termination had nothing to do with his complaints about the manager's behavior. Instead, the company alleged that he was terminated after his manager raised questions about his job performance, and after an outburst during a national sales meeting. The court found, however, that due to the timing of the employee's allegations of racism and his termination, a reasonable person could presume otherwise. The court also agreed that the employee had provided enough evidence to prove that the company's explanation for his termination was dubious.
In addition, though the company argued that the manager's comments weren't severe enough to rise to the level of illegal harassment, the court found that a reasonable person would disagree. Adhering to the definition of legal harassment, the court believed that the manager's repeated comments were in fact severe and pervasive enough to alter the employee's working conditions.
Take employee complaints seriously
With proper evidence of both a real investigation into the employee's claims and documented performance issues on behalf of the employee, the court may have swung the other direction in this case. Instead, while this case is still in its earliest stages, it's likely to cost the company plenty of time and money before it's resolved.
This article was written by Ann Potratz of J. J. Keller & Associates, Inc.
---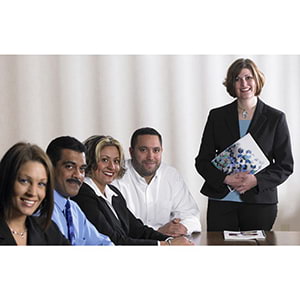 J. J. Keller's Diversity & Discrimination for Supervisors – Online Training Course helps supervisors understand discrimination laws and actively promote diversity in the workplace.
---
J. J. Keller's FREE HR SafetyClicks™ email newsletter brings quick-read safety and compliance news right to your email box.
Sign up to receive HR SafetyClicks™.