Passenger carriers claim California break requirement creates unreasonable burden
Posted May 10, 2019
Passenger carriers are looking to the Federal Motor Carrier Safety Administration (FMCSA) to provide a determination that California's state meal and rest break (MRB) rules are preempted by federal law when drivers are subject to the federal hours-of-service (HOS) regulations.
On December 21, 2018, FMCSA granted petitions filed by industry trade associations on behalf of property-carrying commercial motor vehicle (CMV) drivers. The agency stated that California's MRB rules were preempted under 49 U.S.C. 31141 for property-carrying CMV drivers who are subject to FMCSA's HOS regulations. On January 10, 2019, the American Bus Association, Inc. (ABA) submitted a petition to FMCSA seeking a similar determination.
ABA alleges that California Labor Code:
Undermines existing federal fatigue management rules for passenger carriers, and
Conflicts with driver attendance needs.
ABA's petition contends it is difficult for drivers to comply with the MRB rules due to:
Lack of adequate parking, and
Federal service and security requirements.
The petition argued that compliance with the state's employment law is costly and creates an unreasonable burden on interstate commerce.
If you wish to comment on ABA's petition, comments must be received on or before June 10, 2019. Submissions must identify Federal Docket Management System (FDMS) Number FMCSA-2019-0048. For additional information on submitting comments, please visit the Federal eRulemaking Portal.
---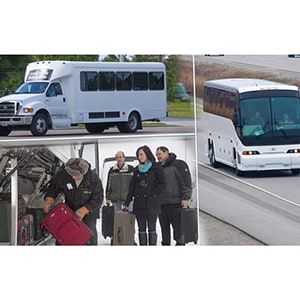 J. J. Keller's Hours of Service Rules for Passenger-Carrying CMV Drivers - Online Training Course provides drivers and carriers of buses and motorcoaches with an overview of the FMCSA's DOT hours-of-service rules and how to comply with them.
---
J. J. Keller's FREE Transportation SafetyClicks™ email newsletter brings quick-read safety and compliance news right to your email box.
Sign up to receive Transport SafetyClicks™.