OSHA seeks information on modernizing lockout/tagout standard
Posted May 20, 2019
OSHA has published a Request for Information (RFI) seeking information regarding the potential modernization of its control of hazardous energy (lockout/tagout) standard.
Specifically, the RFI seeks information regarding two areas: control circuit type devices and robotics. The standard currently requires that all sources of energy, including energy stored in the machine itself, be controlled during servicing and maintenance of machines and equipment using an energy-isolating device (EID). Control circuit type devices are specifically excluded from OSHA's definition of an EID and are thus not a compliant method of controlling hazardous energy during service and maintenance activities. However, OSHA notes that technological advances suggest that in some circumstances, control circuit type devices may be at least as safe as EIDs.
OSHA requests information, data, and comments to assist it in determining under what conditions control circuit type devices could safely be used for the control of hazardous energy.
OSHA may also consider changes to the lockout/tagout standard that address hazardous energy control for new robotics technologies. Employers are increasingly using robots and robotic components in their workplaces. OSHA says it would like to know more about what hazards and benefits this presents with respect to control of hazardous energy, safeguards that can be used, increased efficiencies that result, and any other information related to ensuring employee safety in interfacing with robots.
Comments will be accepted for 90 days after the RFI's publication in the Federal Register. Search for Docket No. OSHA-2016-0013 at the Federal eRulemaking Portal.
---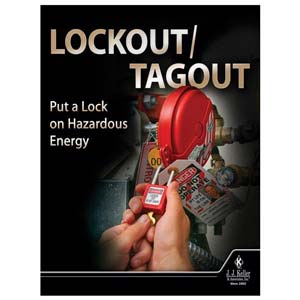 J. J. Keller's Lockout/Tagout: Put a Lock on Hazardous Energy Training help stop unexpected startups with critical info on OSHA lockout/tagout requirements.
---
J. J. Keller's FREE Workplace SafetyClicks™ email newsletter brings quick-read safety and compliance news right to your email box.
Sign up to receive Workplace SafetyClicks™.