TSA extends TWIC expiration dates by 180 days
Posted April 16, 2020
The Transportation Security Administration (TSA) is responding to the COVID-19 (coronavirus) pandemic by temporarily extending the expiration dates of Transportation Worker Identification Credentials (TWICs) by 180 days.
The temporary extension allows for the expeditious movement of cargo through the supply chain during the pandemic. Maritime facilities and vessels play an integral role in the supply chain and must continue to operate at full capacity, TSA said.
TSA's temporary exemption is valid through July 31, 2020, unless otherwise modified by TSA through a new Federal Register notice.
TSA reports that of the 2,294,797 active TWICs in circulation today, 234,536, (approximately 10 percent) will expire in the next six months. TWIC holders are finding it difficult to renew the credential due to social distancing. Approximately one-third of TWIC enrollment centers have been forced to close. For those centers that remain open, the enrollment process, which includes collecting fingerprints, may put the enrollment center staff or TWIC applicants at risk.
Terms of the exemption include:
The TWIC had to have expired on or after March 1, 2020.
For the duration of this exemption, the TWIC expiration date is extended by 180 days using the expiration date appearing on the face of the credential.
If the 180-day period extends beyond the duration of this temporary exemption, the credential will be valid for the remainder of the extended 180-day period based on the expiration date of the TWIC.
The credential remains valid for the purpose of unescorted access to secured areas of maritime facilities and vessels.
TSA will continue to vet eligible TWICs against governmental watch lists for security threat, criminal history, and immigration status during exemption period.
TSA retains its full authority to suspend or immediately revoke an individual's TWIC if the agency determines the holder is no longer eligible in accordance with 49 CFR Part 1572.
This article was written by Kathy Close of J. J. Keller & Associates, Inc.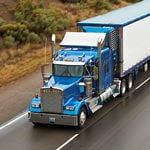 Looking for more on transportation safety?
Get the information and products you need to stay on top of industry changes and comply with regs.