PHMSA issues enforcement notices for UN packaging and hand sanitizers
Posted April 23, 2020
To help companies cope with the COVID-19 public health emergency, the Pipeline and Hazardous Materials Safety Administration (PHMSA) is providing notice of temporary relief from enforcement action for UN packaging manufacturers unable to perform required qualification retesting and companies transporting hand sanitizer for their own employees.
PHMSA will not take enforcement action against any company that continues to manufacture a UN performance-oriented packaging conforming to a tested design that is not more than 90 days beyond its periodic retest date.
PHMSA will also not take enforcement action against any company transporting by highway hand sanitizers that will be used by the carrier's employees in direct support of their transportation operations.
The policies are affective as long as the Department of Health and Human Services (HHS) January 31, 2020, determination that a public health emergency pursuant to Section 319 of the Public Health Service Act related to COVID-19 1 is in effect, or 90 days from April 20, 2020. The policies can be viewed at JJKeller.com.
This article was written by Thomas Ziebell of J. J. Keller & Associates, Inc.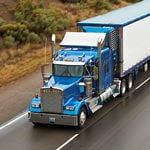 Looking for more on transportation safety?
Get the information and products you need to stay on top of industry changes and comply with regs.